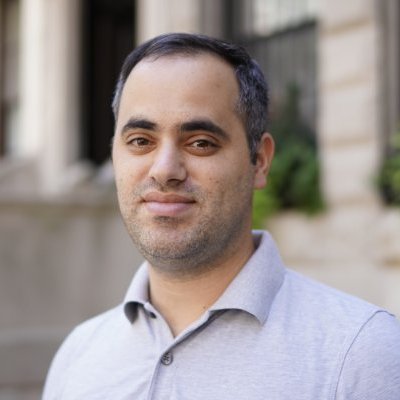 Northwestern Mutual Future Ventures backs UNest again
After participating in its Seed round in January, Northwestern Mutual Future Ventures is backing UNest once again. The venture arm of Northwestern Mutual is participating in the startup's Series A $9 million round, which is led by Anthos Capital, with additional investors including NBA All-star Baron Davis, Artemis Fund, Draper Dragon, and Unlock Ventures.
Founded in 2018, UNest addresses the issues that have "stifled demand" for 529 college savings plans. The startup offers an app where accounts can be opened in five minutes along with a college savings calculator to help users choose a monthly contribution plan. The app also features a gifting option allowing family and friends to contribute to the account. Since its public launch in February 2020, more than 20,000 users have set up UNest accounts.
"To me the investment in UNest is a great opportunity to help my community. It aligns with my vision that all kids deserve a chance to get education and have equal opportunities in life regardless of their race or ethnicity. All kids should have access to the financial resources that make these goals achievable. As a father of two young boys, I care about their financial future and I know that other parents are feeling the same way. By making it easy for parents to step into saving plans, UNest is going to transform the future of the next generation and I'm excited to be a part of this journey." – Baron Davis, two-time NBA All-Star, current CEO and Founder of Baron Davis Enterprises, and UNest's newest Brand Ambassador.
"We have a clear commitment to investing in exceptional female entrepreneurs that are transforming how individuals experience financial security. Our additional investment in UNest on top of our initial participation in the company's Seed round is a testament to the tremendous progress and growth UNest has demonstrated over the past several months. We are delighted to continue partnering with UNest as they help even more American families achieve financial security." – Craig Schedler, Managing Director, Northwestern Mutual Future Ventures
"The tremendous investor support we are receiving validates our mission – provide the most effective way for parents to build a better financial future for their kids. The number of families that have signed up with UNest since February has exceeded even our most optimistic expectations. It's been inspiring in the midst of economic instability to see families making saving for their kids a priority when presented with a solution like the UNest app that they like and trust. We are focused on maintaining our growth and excited about the company's future." – Ksenia Yudina, CEO and Founder of UNest.
Get Coverager to your inbox
A really good email covering top news.