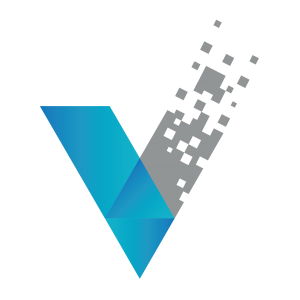 Next Step in the Right Direction
If you are taking the first step to use the cloud as part of your overall architecture, you are taking a step in the right direction. Today, over 70% of insurers use some aspect of cloud-based technology as part of their business architecture, with 10% running the majority of their infrastructure on the cloud.
Evolving technologies, such as advanced analytics, artificial intelligence (AI), and the internet of things (IOT), are demanding newer technology capabilities to power them. To implement these types of innovations quickly and cost-effectively, CIOs are looking to deploy applications in the cloud, rather than using traditional on-premise deployments. Choosing the cloud for the next generation technology stack offers cost-savings, increases the speed of delivery, offers flexible integration with legacy systems, and scalability to increase consumption as businesses grow.
Next Steps?
With on-premise deployments costing more, taking longer, and typically being more difficult and costly to maintain, moving to cloud-based technology makes more sense. But the next question is; what type of software solution will you install as part of your cloud adoption strategy?
Do you choose a solution that is deployed on a private cloud or do you choose a public cloud? And does it matter?
The private cloud, or single-tenant cloud, consists of computing resources that are exclusively used by one business in a single-tenant environment. A private cloud can be physically located in an onsite data center, or it can be hosted externally by a third-party service provider such as AWS or Azure.
The public cloud, or multi-tenant cloud, is the most common way of deploying software solutions in the cloud. Computing resources such as data servers and storage are owned and operated by a third-party cloud service provider, such as Salesforce, and delivered over the internet.
Like everything, there are pros and cons to both single-tenant and multi-tenant cloud offerings. Although single-tenant architecture offers you dedicated servers, you will receive none of the cost benefits for having shared computing resources. A multi-tenant cloud may not offer you as much control over customization or upgrades, but it does offer new features and functionality on a predictable release schedule, making it more difficult to end up with another legacy system. This guide provides a detailed overview of which cloud solution might better suit your specific business needs.
However, the multi-tenant cloud does have a significant advantage in addressing the legacy issues that are rampant across the insurance industry today; better integration capabilities, a vendor to take care of upgrading software, and more predictable costs, among other things.
In the words of Jeff Goldberg, Executive Vice President of Research and Consulting at Novarica, "a multi-tenant vendor software solution can help to avoid the next generation of legacy systems at your business".
Which step will you take to address evolving technology today?

Source: