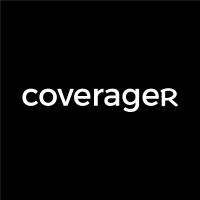 Nationwide partners with NCOA
The National Council on Aging (NCOA) announced it has reached its goal of improving the lives of 10 million individuals by 2020 – one year early. It also has set a new goal of helping 40 million by 2030, and it has welcomed Nationwide as an important new partner to achieve this vision.
"By 2030, 93 million Americans will be aged 60 and older. Now is the time to set bold goals and form strategic partnerships to ensure that every person is able to age well. We're excited to be working with Nationwide to improve the financial well-being of all older adults. We know that millions of older adults are financially insecure, or at risk of becoming so in the future. Meanwhile, 80% also are coping with at least one chronic health condition. Our partnership with Nationwide will enable us to reach older adults with trusted information, tools, and resources to empower them to improve their financial health today-and as they age." – NCOA President and CEO Jim Firman.
NCOA and Nationwide will work together to create a unique digital financial wellness platform that will guide individuals through key decisions that can help make their money last longer and empower them to stay independent. These include maximizing health care insurance coverage, managing debt, exploring work options, and applying for public and private benefits programs. Nationwide is the first platinum sponsor of the platform to be launched in 2020.
"With a history of strength and stability dating back more than 90 years and a focus of guiding advisors to break down and simplify complex retirement challenges, we understand what it means to help people prepare for living well in retirement. There's a natural match of missions and values between NCOA and Nationwide that makes this partnership genuine in intentions and structured for results. Our research and coaching in the areas of Social Security, health care, long-term care, and tax efficiency, combined with NCOA's expertise in the needs of aging Americans will bring solutions to the almost 100 million who deserve to live with economic security." – Kristi Rodriguez, leader of the Nationwide Retirement Institute.
Founded in 1950, NCOA is the longest-serving national organization focused on aging. In 2010, it set a goal to improve the health and economic security of 10 million individuals by 2020 – both through its online tools and in the community working with thousands of local partners. As of June 2019, NCOA has met that goal one year early.
"We are incredibly proud of the work we've achieved so far, but we know that given the demographics, we can't stop now," said Firman. "That's why we've set an even more ambitious goal – to improve the lives of 40 million individuals by 2030. But we can't do it alone. We are grateful that Nationwide shares our passion, vision, and values and has joined our movement to ensure aging well for all – and we encourage other organizations to do the same."
Get Coverager to your inbox
A really good email covering top news.