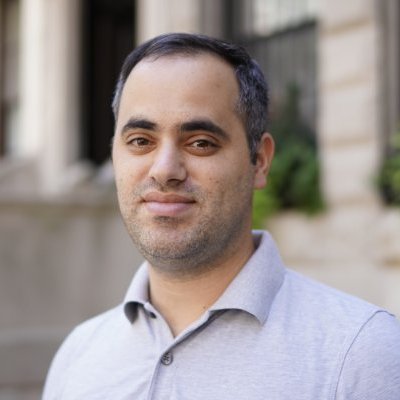 Nationwide-backed Nexar raises $52 million
Nexar, "a vision-based software company building the world's first safe-driving network," has raised $52 million in a Series C round led by Corner Ventures with participation from Samsung NEXT, La Maison, Micron Ventures, Sompo, Atreides Management, and previous investors Aleph, Mosaic Ventures, Ibex Investors, and Nationwide. Aside from the new funding, the dash cam maker is also announcing a new product and partnership. The startup has launched Nexar Virtual Camera, a data product which pulls a feed of frames from any location on the Nexar network. The product allows users to get on-demand visual insights into what's happening with key areas of interest, including how park spaces are being used, and which neighborhoods could use some extra pedestrian space.
In terms of partnership, Nexar will collaborate with Japanese insurer Mitsui Sumitomo Insurance Co. to put its dash cam into hundreds of thousands of vehicles in Japan. In the coming months, Nexar will also roll out a curbside mapping pilot in Europe with one of the world's largest automotive manufacturers.
Nexar's US-based network of drivers using the company's vision-powered dash cameras has grown tenfold since late 2018 and spans more than 70 million miles every month across more than 1,000 cities. As a result, Nexar now covers more than 90% of freeways and more than 50% of non-residential US roads every week.
"Our vision-based technology is bringing automated safe-driving alerts to our users, while at the same time generating on-demand roadway insights that are being used right now by our public and private sector partners. As we look to expand beyond the U.S. into new markets, we are realizing the future that we set out to build – a connected network that can actually make our roads more efficient and save lives." – Nexar CEO and co-founder Eran Shir.
"The Nexar network not only benefits the company's users, but through their services it benefits everyone on the road. That's a very powerful thing, and it's why Corner has decided to join Nexar at this critical moment in their growth journey to power the company's global expansion." – Corner Ventures partner Marvin Tien. 
"Vision-based technology companies are in a race to see who can capture the most roadway data, the most quickly, the most cost-effectively and the most frequently. Whoever wins this race will make cities, states, and private companies smarter and safer in the near term, and power mapping and geolocation for autonomous vehicles in the long term. Nexar is winning that race, and we're betting on them to chart our digital future." – Aleph partner Michael Eisenberg.
Get Coverager to your inbox
A really good email covering top news.