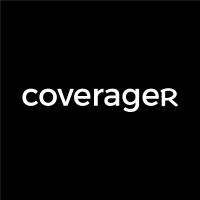 Metromile to become a public company
Metromile and INSU Acquisition Corp. II, a publicly-traded special purpose acquisition company sponsored by Cohen & Company, LLC, a subsidiary of Cohen & Company Inc., announced that they have entered into a definitive business combination that will result in Metromile becoming a publicly listed company. Upon closing of the transaction, the combined company will be named Metromile, Inc. and is expected to remain listed on NASDAQ under the new ticker symbol "MLE" with approximately $1.3 billion combined company pro forma implied market cap. The transaction is expected to close in the first quarter of 2021.
The transaction Includes Commitment for $160 Million PIPE Led by Social Capital, and joined by Investors Including Miller Value, Clearbridge, Hudson Structured, Mark Cuban, and New Enterprise Associates. This deal will provide the combined company with up to an estimated $294 million in Cash to pursue growth initiatives.
With this new structure, Metromile will look to expand to 49 states by year-end 2022 and it projects $1 billion of premium run-rate by year-end 2024. Metromile CEO Dan Preston will continue to lead the company.
In April, we covered the story behind Metromile's layoffs. Since then, the company has lost its COO and CFO.
Metromile shares that it sees an average new customer lifetime of 3.4 years and customers that have been with the company for at least one year have an average customer lifetime of 5.2 years. This is mainly due to a lack of competition but that may soon change – according to a senior employee at one of the largest telematics providers, more insurers are exploring pay-per-mile insurance.
"We founded Metromile to address the vast inequities in auto insurance, and we are proving that our model of real-time, digital auto insurance is both resilient and sustainable. Our data science-driven technology platform creates a significant advantage, and customers are thrilled with their savings and experience. At the same time, we're generating industry-leading underwriting metrics and unit economics. We're demonstrating there doesn't have to be a tradeoff between customer happiness and a healthy, profitable business We are excited to bring our vision of transforming the auto insurance industry to the public markets by partnering with Daniel Cohen and the team at INSU II, whose deep experience in the insurtech space will help propel Metromile to the next level. Today's announcement launches Metromile's new chapter in delivering the fairest, most individualized auto insurance. As a public company, we expect to use our strengthened balance sheet to accelerate our growth, bring Metromile nationwide, and scale rapidly toward sustained profitability. The era of fixed price auto insurance is coming to an end." – Metromile CEO Dan Preston.
"The massive U.S. auto insurance industry has been inefficient and ripe for disruption for decades, and Metromile's technology platform provides a clear competitive advantage over the legacy carriers, positioning them at the forefront of the revolution they founded. Led by visionary technologists and complemented by the best veterans from top insurance carriers, Metromile has built a digital auto insurer with compelling and durable unit economics. The team has created a distinct offering that vastly differentiates Metromile in the marketplace." – Chairman of the Board of Directors of INSU II, Daniel Cohen.
"Metromile's technology sets them apart, driving huge advantages that will deliver significant and profitable growth for decades to come. I expect them to be a generational business. In addition to saving consumers considerable amounts of money, the Metromile platform has been built from the ground-up as a technology company, reshaping how an insurance business operates. No industry should be more impacted by digitization than insurance, and Metromile is leading the way. We are excited to work with this team and support their important transition to becoming a public company." – Founder and CEO of Social Capital, Chamath Palihapitiya.
"I've long been a fan of Metromile's team and amazing product. During these times of financial hardship, unemployment, and work from home, Metromile provides an important insurance alternative. The option to pay for insurance by the mile is a game changer and why I'm incredibly excited about Metromile's future!" – Mark Cuban.
Get Coverager to your inbox
A really good email covering top news.