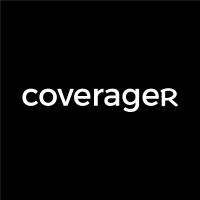 Metromile integrates with Ford
After partnering with State Farm, Ford is announcing another insurer integration – this time with Metromile.
Owners of eligible Ford vehicles with built-in connectivity will be able to opt to and connect their vehicles to Metromile. The insurance company will then count any miles driven directly from the vehicle's odometer without any additional equipment. Currently, Metromile customers who don't have factory-fitted connectivity in their vehicle, connect the Pulse device, a wireless device, to their vehicle's onboard diagnostic port.
Ford is Metromile's first agreement with a major manufacturer, and its models are the most popular domestic make among Metromile customers.
"Connected vehicles have the potential to deliver great benefits to Ford customers, including the ability to help lower their insurance premiums. Metromile's approach to insurance is an excellent example of how connected vehicles can help people save money by simply paying for only what they use. This is another way Ford's latest connected vehicles are improving the ownership experience for our customers." – Alex Purdy, Director of Business Operations, Enterprise Connectivity, Ford Motor Company.
"Working with Ford is a big step forward in our goal to becoming the first truly connected insurer. When drivers connect their vehicles directly to their insurance, they will have more opportunities for convenience, customization and savings. Together with Ford, we are now at the forefront of making that a reality." – Dan Preston, CEO, Metromile.
"We are impressed with Ford's commitment to innovation and its role in shaping the future of mobility. Our agreement is particularly timely, as people drive less and look for ways to save money during the COVID-19 pandemic. Moving forward, we expect additional telematics from connected vehicles to create a better experience for customers and resolve complex or difficult to prove claims such as hit-and-run accidents." – Paw Andersen, Chief Technology Officer, Metromile.
Bottom Line: taking the dongle out of the equation should help Metromile deliver customers a better experience.
Get Coverager to your inbox
A really good email covering top news.