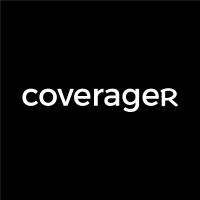 Metromile Debuts First-of-its-Kind Automated Claims System
Metromile provides a frictionless claims experience with their new AI claims assistant, AVA .
SAN FRANCISCO, July 24, 2017 /PRNewswire/ — Filing a car insurance claim has traditionally been slow and complicated, given the highly manual processes required to collect details and issue payment. Metromile, the leader in pay-per-mile car insurance in the U.S., is revolutionizing the claims experience with the launch of its automated system powered by their new AI smart claims assistant, AVA. Gone are the days where filing a claim requires faxing in statements, waiting for damage to be physically inspected, tedious phone calls and playing the waiting game. AVA takes care of all of this, verifying claims in seconds and quickly and accurately resolving them. AVA will also soon be able to issue instant payments and assist with scheduling repairs.
Utilizing Metromile Pulse sensor data, AVA can reconstruct the accident scene and instantly determine if claim details are accurate. If verified, the claim can be approved within seconds and AVA notifies the customer of the expedited claim. Depending on the method chosen by the customer, payment can be in their bank account within days of filing. Behind the scenes, Metromile has a team of data scientists utilizing machine learning capabilities and continuously teaching AVA new skills to further expedite the claims process.
"We strive to provide a fair, accurate and seamless claims experience. Instead of relying on traditionally complex processes to handle customers' claims, our machine learning platform removes the friction associated with getting your car back as soon as possible. The future of insurance is frictionless and fairly priced, which is all enabled by smart use of data." said Dan Preston, CEO at Metromile. "AVA enables us to automate traditional claims handling tasks, allowing our adjusters to do what they do best, service our customers."
When AVA does flag details that need to be further reviewed, Metromile's in-house claims team is equipped with internally developed software that helps them investigate and close the claim quickly and fairly.
At launch, AVA will only be available for certain claim types, with expanded eligibility and advanced automated features rolling out in the coming months.
In September 2016, Metromile announced their series D funding of $192 million and acquisition of Mosaic Insurance enabling them to underwrite policies and transform their entire claims process. In addition, the company has:
– Transferred their book of business to be underwritten by Metromile (from NGIC) and brought claims handling in-house.
– Released first-of-its-kind dynamic online "first notice of loss." Customers can file their entire claim from their mobile phone, without needing to call an adjuster.
Metromile's pay-per-mile car insurance saves low mileage drivers $500 on average each year. In addition, Metromile's smart driving app and in-car telematics device give customers visibility into their car's general health and usage, as well as pinpoint their car's exact location via the vehicle locator, and help customers avoid parking tickets via the app's street sweeping alerts (in select cities). Metromile's pay-per-mile insurance is currently available in seven states, including Calif., Ill., N.J., Ore., Pa., Va., and Wash., and the company is focused on offering pay-per-mile insurance nationwide.
About Metromile
Metromile is revolutionizing car insurance through technology with its pay-per-mile insurance model. By offering affordable car insurance, transparent pricing based on the miles you actually drive, data to optimize how you use your car, and instant access to detailed vehicle diagnostics via the driving app, Metromile is transforming car insurance — and car ownership — to be more intelligent, seamless, and accessible than ever before.
SOURCE Metromile
Get Coverager to your inbox
A really good email covering top news.