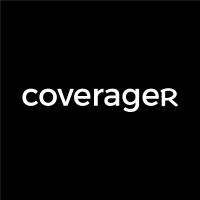 MassMutual Refreshes Brand To Celebrate Interdependence
It's a whole new look for an industry-leading 166-year-old FORTUNE 500 company (1).  Massachusetts Mutual Life Insurance Company (MassMutual) today unveiled a newly refreshed brand, designed to better reflect and build on its legacy and the core values that have guided the company since its founding.  Celebrating the gift of interdependence, the new positioning elevates the idea that Americans today want to protect the ones they love with a company whose values align with their own.
Importantly, the brand refresh—marked by the launch of an exciting new multi-channel advertising campaign, updated logo, and dramatically revamped website—communicates the company's long history of stability and strength.
"Since 1851, MassMutual has been guided by our founding principle—we are people coming together to look out for one another," said Gareth Ross, MassMutual Chief Digital and Customer Experience Officer.  "We know people are inherently reliant on one another, whether that's at home, in the workplace or in the community.  Our new positioning celebrates these relationships, underscoring that when we depend on each other, we are not only more secure—but life is also happier and more fulfilling."
He added that, based on company research and customer insights—combined with the fact that a substantial number of individuals and families across the U.S. are in need of financial guidance—MassMutual wanted to reinforce the company's vision and identity in a new, fresh and relatable way.  The new brand recognizes that while the world celebrates independence, true happiness comes from our reliance on one another.  It also seeks to inspire people to see themselves as part of something bigger and to Live Mutual.
"Much has changed in the past decade—we live our lives differently, connecting on social media and depending on each other at all stages of life," said Jennifer Halloran, MassMutual head of Brand and Advertising.  "As we took a close look at the key attributes that distinguish us from our competitors, we saw this as not only an opportunity to communicate who we are, but to also help more Americans with holistic financial solutions at a time they need the help the most."
Understanding Interdependence in Today's World
At the core of the refresh is this: American expectations about interdependence continue to evolve.  Nearly one-third (32 percent) of young adults 18-34 now live at home with their parents (2), and only one-third of baby boomers are confident they will have enough money to last through their retirement (3).  Add to this that some generations, like Gen X, may be taking care of both parents and children, and it's clear that Americans are turning to their loved ones for support throughout their lives.
The need for holistic financial solutions in rapidly growing and underserved communities is also very apparent.  Millennials, the middle class and Latinos are the industry's fastest growing customer base, but many are financially unprepared.  Millennials are the largest living generation and the biggest group in the workforce, but they are burdened with more than $1.3 trillion in student loan debt(4).  Furthermore, median middle class income fell four percent in the past decade (5) and although Latinos are the fastest growing demographic in the U.S., more than half say they are financially unprepared (6).
New Look Begins Today
MassMutual's exciting new look debuts today, on the exact date of the company's 166th anniversary, and is being rolled out through a broad and comprehensive multi-channel advertising campaign that includes prominent TV, radio, print, outdoor, digital and social advertising across the nation.  The company's visual identity has also been updated to focus on its policyowners and customers.  The blue chip has been replaced by a newly designed logo, featuring a bold, dynamic blue color and symbolic dots that represent the community of people that MassMutual is helping to connect.  Additionally, the company's website, MassMutual.com, has been redesigned to reflect the refreshed brand, improve the user experience and deliver new features.
Since its last refresh in 2007, MassMutual has been unwavering in its commitment to help more Americans achieve financial well-being.  From offering a record 9,500-strong financial advisor network (7), to developing digital tools and launching direct to consumer digital channels, to providing free, critical financial literacy education through the MassMutual Foundation's FutureSmartSM program, MassMutual has been evolving to be more innovative and accessible in a digital age to ensure it can meet the needs and preferences of all Americans.
"This is just the beginning of the next chapter in MassMutual's long journey of helping people secure their future and protect the ones they love," said Ross.
Agency credits:
Strategy/Creative: Johannes Leonardo
Visual Identity (logo): The Working Assembly
Media: Giant Spoon
About MassMutual:
MassMutual is a leading mutual life insurance company that that is run for the benefit of its members and participating policyowners.  MassMutual offers a wide range of financial products and services, including life insurance, disability income insurance, long term care insurance, annuities, retirement plans and other employee benefits.  For more information, visit www.massmutual.com.
(1) FORTUNE® Magazine, 6/15/16
(2) "For the first time in the modern era, living with parents edges out other living arrangements for 18 to 34 year olds,Pew Research Center. July, 2016.
(3) Boomer Expectations for Retirement 2015, The Insured Retirement Institute, April 2015.
(4) Quarterly Report on Household Debt and Credit, Federal Reserve Bank of New York, February 2017
(5) The American Middle Class Is Losing Ground, Pew Research Center, December 2015
(6) Latinos are increasingly positive about current finances, but many say family income is not keeping pace with cost of living, Pew Research Center, June 2016
(7) As of yearend 2016
Contacts:
James Lacey
413-744-2365
jlacey@massmutual.com
Laura Crisco
413-744-2370
lcrisco@massmutual.com
Source: MassMutual
Get Coverager to your inbox
A really good email covering top news.