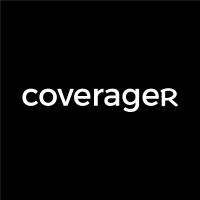 Making friends is our business
We often think that we're living in unique times but a trip down memory lane shows that history rhymes. Red Bull is (rightfully so) considered as a creative and unconventional company when it comes to marketing. The beverage company owns professional sports clubs, has a TV channel, and sponsors a variety of events. However, if Red Bull would have been around for a good part of the past century, it would have been holding Anheuser-Busch's Budweiser beer.
In 1953, the beer company paid $3.75 million to buy the St. Louis Cardinals, keeping the team for over 40 years until selling it in 1996. It launched Bud.TV, an online television network, and spent around $15 million to create original content. But perhaps their biggest endeavor was acquiring SeaWorld. In 1989, Anheuser-Busch announced that it had agreed to pay $1.1 billion for the four SeaWorld parks around the country plus two other parks owned by Harcourt Brace Jovanovich Inc. The deal made the beer company the country's second-largest theme park operator behind Walt Disney. "We think this acquisition is a very logical move for Anheuser-Busch," said August Busch III, chairman and president of the company in 1989. "We have been involved in the family entertainment industry for the last 30 years and it is a business we know well."
At the time of the acquisition, Anheuser-Busch operated one of the four biggest zoos in the country, a 17th-century European style park in Williamsburg, VA, a water park in Tampa, and a futuristic children's park near Philadelphia. It also had Busch Gardens.
When Anheuser-Busch was building its brewery in Tampa in the 1950s, chairman and president August Anheuser "Gussie" Busch Jr. stood on the corner of Temple Terrace highway and 30th street and told his chief counsel that it would be nice to have a garden next to the brewery. The beer company ended up building more than a garden – it built a place with exotic birds and different species of trees and plants from all over the world that gave visitors a chance to get a free beer. About three years after opening to the public, Busch Gardens became Florida's top attraction destination, bringing in around 2 million visitors in 1962.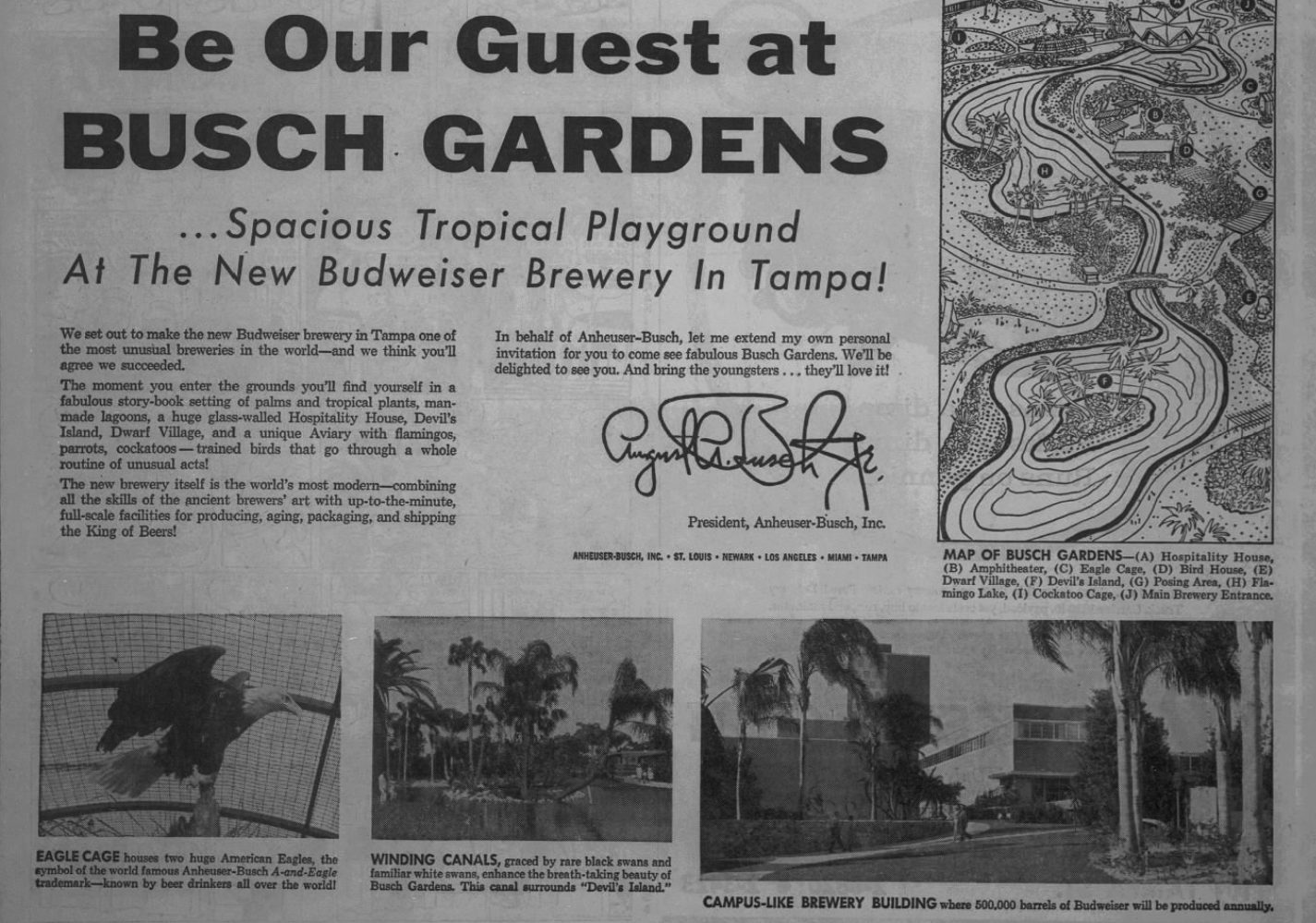 In a commodity business, those who thrive are the ones able to generate interest. "Most people can't distinguish the taste of one beer from another. Beer is a psychological choice more than anything else," former chief of the U.S. Brewers Association Henry King said. On July 2nd, 2009, I experienced this psychological choice. I'd just arrived in NYC and Shefi took me to her favorite burger spot in the Upper East Side – J.G. Melon. The menu presented several beers on tap and bottled beer options but I proceeded without hesitation to order Budweiser. It was my first time drinking Budweiser, a beer I haven't encountered in my adult life in Israel as it just recently made a comeback (2019) after ending its operations the year I was born (1985).
While I hadn't encountered Budweiser in Israel, I could never forget this commercial I saw at the age of 11.
Apparently, the commercial was so popular that a study by the Center of Alcohol Advertising found the 'Bud-weis-er' frog slogan to be more recognizable among children than other popular character slogans tested, second only to Bugs Bunny's 'Eh, what's up Doc? This memory I've been carrying with me for 13 years made Budweiser my very first alcoholic beverage in the country.
This week, Budweiser Canada announced its intentions to explore lifestyle-based insurance plans. "Unconventional as insurance may seem, Budweiser is known for putting our customers first," said Mike D'Agostini, senior marketing director, Budweiser Canada in the press release announcing the new venture. While we don't know much about the types of coverages that will be offered and whether or not they'll be on the gimmicky side, Budweiser has a 5-60 minute window of opportunity if it decides to advertise the insurance offering on its bottles and cans. And unconventional as insurance may seem for a beer company that happened to own a theme park with a killer whale, companies must embrace the unconventional because conventional is overloaded.
One recent example of a company taking the unconventional path is Kohl's. In the offline days, Kohl's prime real estate locations attracted shoppers but in the Amazon era, some shoppers have lost interest in department stores. So, the company decided to get on the Amazon train and leverage its offline footprint. In the spring of 2017, Kohl's began accepting Amazon returns at 10 of its stores. By the summer of 2019, the Amazon returns kiosks were rolled out to Kohl's stores nationwide. The partnership enables the department store to accept eligible Amazon items — without a box or label — in stores, where associates then package the items and send them back to one of Amazon's return centers at no additional cost to the customer.
In March, Kohl's said it added at least 2 million new customers last year thanks to this out-of-the-box (pun intended) initiative. According to Kohl's, a third of these new visitors were millennials and conversion rates are trending upward for the people visiting Kohl's stores to return a package to Amazon, meaning visitors aren't leaving the store empty-handed. "While details of the partnership are confidential, we will continue to see that this is accretive to both sales and profit," Kohl's CEO Michelle Gass said.
A wise executive once said that in good times, people like to do business with their friends. In bad times, people like to do business with their friends. Make friends. The origins of Anheuser-Busch involves Eberhard Anheuser and his son-in-law Adolphus Busch – two German-born immigrants who made their way to St. Louis. Immigrants face several challenges when they arrive in a foreign country; one of which is making friends. And Anheuser-Busch was in the business of making friends. You should be in this business too.
Get Coverager to your inbox
A really good email covering top news.