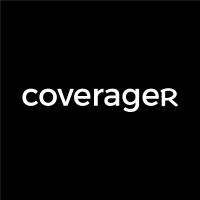 Love Actually
Let's time travel.
In 2013, Vivint, a home automation services company, partnered with Liberty Mutual to offer its customers savings on auto and home insurance. "We are proud to align with Vivint and serve as the exclusive personal insurance provider for their customers," said

Rob Maloney

, Senior Vice President at Liberty Mutual. "The program is effective immediately, and marketing campaigns will roll out in 2014."
In 2016, Liberty Mutual introduced RightTrack in partnership with Subaru that offered real-time driving feedback and tips for the sake of better driving and ultimately lower insurance premiums. The app was available for Subaru models that were equipped with the carmaker's STARLINK platform. "We are excited to bring this innovative offering to market," said 

Hamid Mirza

, auto product manager, Liberty Mutual. "This partnership combines Liberty Mutual's extensive experience and reach in usage-based insurance with Subaru and Clarion's cutting-edge connected car technology to bring RightTrack savings to consumers in new ways."
In 2017, Tesla "struck a deal" with Liberty Mutual to create a customized insurance package — "and the move shows how the electric automaker is intent on disrupting the insurance industry," according to a Business Insider's article published on October 21, 2017. We had the better headline/punchline – Liberty Mutual still has a long way to go to be the go-to insurer for Tesla – published on October 16, 2017.
Time travel is easy. Generalizing what the future holds – also easy. The difficult part is figuring out the present because presently everyone including Vivint, Subaru, and Tesla thinks they can do insurance better.
Vivint operates an insurance agency called Vivint Warranty and Home Insurance – incorporated with plans to become a managing general agent so it can deliver better pricing to customers. According to the company's CEO David Bywater, it's on pace to sell around 8,000 policies this year and its focus on the insurance industry is 'a logical move' given that "the $600 billion-plus P&C insurance market has been looking for homeowners analog to the smart driver discount that auto insurance carriers deliver."

Subaru

plans to "develop new insurance products including UBI, First Notice of Loss notifications, stolen vehicle tracking and other in-vehicle notifications with Liberty Mutual and other insurance companies." Keywords: And other.
And Musk, who by now offers its own version of insurance in Texas and California, has recently mandated its certified repair shops to begin using Audatex's Qapter platform (an AI-based estimating software) to create and upload all Tesla insurance claims. Tesla Approved Collision Centers can expect a call from Audatex any day now "to initiate contracting and discuss fees, setup and training requirements."
We also had new/newish entrants this week in the form of online pet business, a logistics company, and a mobile banking company.
Chewy, the online destination for pet parents, has partnered with Trupanion to provide pet health insurance and wellness services to its 20 million customers. Chewy made the announcement after filing a trademark for Careplus ("pet insurance services; veterinary services").
SmartHop, the AI-powered app that helps interstate truckers make their routes more efficient and lucrative, is now acting as an insurance agent by way of SmartHop Insurance Services LLC where it provides access to commercial auto and cargo insurance carriers. We reached out to the company to learn more. This is the response we received: "While we can't name specific carriers or companies, we do partner with some of the leading carriers in the space!" It's also hiring its first insurance agent.
Chime, the digital banking startup, is searching for a product manager to build its own insurance offerings "from the ground up."
And if that's not enough, there's an American media and news company that's looking to grow its insurance vertical – per findings shared in our most recent competitive intel report.
Liberty Mutual is the common denominator among Vivint, Subaru, and Tesla, and the message is that when an incumbent fails a unicorn, the industry suffers. Vivant has direct access to a superior segmentation – homeowners who are proactively safeguarding their homes. Subaru has been in business in the US since 1968, is known for its Love Promise (the vision to show love and respect to all people at every interaction with Subaru), and it recently unveiled its first all-electric SUV jointly developed with Toyota that's called Solterra and is built on the new e-Subaru Global platform. The model will be sold in the US, Canada, Europe, China, and Japan by the middle of next year. According to Bloomberg Intelligence, Subaru had a US market share of 4.2% last year when it sold 611,938 cars, up from 2% in 2011 when it sold 266,669 cars. And Tesla, on the other hand, is led by a man whose hair receives more tweets than a #Subie.
Love is what makes Subaru a Subaru.
Indifference is what makes insurance, insurance.
The opposite of love is not hate, it's indifference, and, as you know, opposites attract.
Elon Musk (read: billionaire) aside, it's Mercury's founder George Joseph that's America's oldest billionaire and one of the original part-time insurance agents.
Joseph was born on Sept. 11, 1921, to Lebanese immigrants in West Virginia. He served in the Air Force during World War II and was later admitted to Harvard on the G.I. Bill. He graduated after three years in 1949 with majors in math and physics and began working for Occidental Life Insurance Company (now a company of Transamerica). "The actuarial work was very interesting, but there were limits on what I could do with that. I learned a lot about hard work from being a child of the Depression, so I also began working evenings as a life insurance salesman. Soon, I was making more money at night than I was making all day long."
Customers began asking him about auto and home insurance, so he tried to persuade Occidental management to allow its agents to offer a full line of coverage. When the company declined, he began packaging auto and home insurance from another company with the Occidental life policies he was already selling. This led to his belief that the private passenger auto insurance system wasn't flexible as everyone paid the same rate, regardless of their driving record. Joseph decided he could create a new system by developing an insurance company that used different factors to create "fair and equitable" rates for a variety of drivers. In 1961, after raising $2 million, Joseph founded Mercury Insurance and his new company sold its first policy on April 1, 1962. "We called our company Mercury because I wanted us to be fast and nimble, just like the Roman God of business and merchants. He was also responsible for delivering good news to people on Earth, which is exactly what we do for Mercury customers every day."
Mercury, which nowadays sells a variety of insurance products through a network of local, independent agents in Arizona, California, Florida, Georgia, Illinois, Nevada, New Jersey, New York, Oklahoma, Texas, and Virginia, as well as online, "has certainly changed through the years" but it hasn't changed enough as it primarily sells through agents and sees 86% of its premium revenue originate from California, where consumers bought more than 50% of all EVs in the US.
Car and home insurance remain Mercury's main product lines; it's expanding to BOP.
It's rolling My Workplace, a business model that will allow team members to choose where they want to work.
It's using Opterrix software and weather modeling "to enhance its home claims management capabilities." One feature is the ability to monitor weather 24/7 to communicate with policyholders before or immediately following events.
It's integrating CAPE's property intelligence solutions into its underwriting workflows.
It's expanding its UBI product MercuryGO which is now available in Arizona, Georgia, Texas, Oklahoma, and Florida.
It's subsidizing the cost of smart home water monitoring devices in California.
Mercury is mainly focused on expanding its home and commercial insurance business (they believe "the size of the automobile insurance market will decline over time as technology will continue to make cars safer, which will ultimately drive down the frequency of accidents"), offering fairer insurance, and moving from protection to prevention. However, offering fair coverage requires a fair amount of effort, it isn't a new tactic, and it isn't enough of a tactic to sustain its operator, and shifting from protection to prevention takes time.
In sum, insurance is slowly migrating from one model to another, as well as changing hands. For now, teams are forming and interlinking (Vivint, Subaru, and Tesla), but not always winning. Since insurance is a universal product that's now garnering the attention of anyone and everyone, it's crucial that insurers keep their eyes on the ball as ultimately they'll want to be the one picking who to hand it to as a fair product without an effective medium will never yield an unfair advantage.
Get Coverager to your inbox
A really good email covering top news.