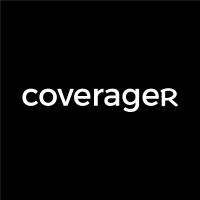 Layoffs at Jerry
In November 2021, Experian paid $320 million to acquire digital insurance broker Gabi, which raised $39 million in venture capital. Following the deal, we had a conversation with a Gabi employee who told us that while they were happy with the outcome, they couldn't help but wonder if they made the right decision considering their close competitor Jerry had just raised $75 million at a $450 million valuation. Only time will tell if Gabi ends up faring better than Jerry, but now, a little over a year later, Gabi's original chapter has ended with founders Hanno Fichtner and Krzysztof Kujawa saying farewell to Experian, while Jerry is going through some struggles.
Earlier this month, Jerry reduced the size of its staff by 13%, cutting about 36 employees, mostly from its sales and service teams. Jerry co-founder and CEO Art Agrawal shared the following statement with Coverager: "Jerry had a successful 2022 despite the disruption to our economy. But our business is not untouched by the economic forces that hit the U.S., and, in particular, our insurance company partners. High inflation, supply chain disruptions and delays on rate-increase approvals are driving slower growth across the industry. We have responded by focusing on our product and helping our insurance partners better manage their loss ratios, as a strategic partner to them."
For a funded startup, Jerry is awfully quiet.
In December 2020, we told Coverager Research members that Jerry raised over $50 million, but the official announcement only came five months later. Years later and Jerry is still trying to keep it quiet – following our interaction with a company spokesperson for this story, we learned that the startup closed a "robust round of funding" in the first half of 2022, which wasn't publicly announced. Jerry was also being discreet internally – employees we spoke with were not aware of the amount that was raised. There's a saying that still waters run deep but there's nothing sophisticated about looking to save people money on car insurance.
Things began to pick up for Jerry in the summer of 2021, right around the $75 million Series C funding round. The startup sold almost 20k policies in its first month, whereas it previously struggled to achieve the 10k threshold. The pace was maintained at the start of 2022, with Jerry's agents helping in the sale of around 25k policies in March. Some claim that insurance is a product that can weather inflation and recession, but when your whole premise is saving people money on insurance, you lose your edge when your partners increase rates and tighten underwriting, and that's what happened to Jerry. In Q4 2022, Jerry sold 41k policies, a 37% decline compared to Q1 2022.
The decline in sales started to happen around spring and Jerry took some measures such as cutting agents' commissions and marketing. At that point, policyholder retention was beginning to get attention. In May 2022, Coverager's research team spotted a Jerry job ad with the following description: "We are looking for a Product Manager to come scale our core app experience by either driving adoption of an emerging product or optimizing conversion and retention across one of our bread and butter businesses."
Jerry's bread and butter business is insurance and policyholder retention is hovering around the 60% range. According to sources we spoke with, this negative figure is primarily due to the type of insurance shopper Jerry draws, but customer service is also an issue. Based on information we obtained, Jerry's service agents are struggling to deal with the high volume of customer service requests. On the bright side, Jerry was able to use tech for one side of the business – sales. Some agents were able to help ~300 customers per month obtain coverage thanks in part to a more efficient process.
Jerry's founders know that there's a limit to how much their existing bread and butter business can fetch, especially today, and especially since it's no gourmet bread or butter. As a result, the startup has been working towards a vision of building a car ownership "super app." In October 2020, we reported that Jerry is going beyond insurance and into auto loan refinancing. Later, Jerry added a telematics feature to its app that tracks how users drive. And it displays car repair information and vehicle-specific recalls, all while improving its SEO game. Between January 2022 and December 2022, Jerry's website traffic grew by nearly 600%, going from under one million visits to over 5.7 million. In November 2020, Coverager Research members were made aware that Jerry was looking to have the most visited site in the car ownership space.
Jerry's growing traffic numbers are impressive, but what value do they provide? In January 2022, the startup sold ~5k more policies than in December 2022 despite receiving almost five million fewer website visits. Of course, the increased traffic numbers and app features are part of the overall strategy to increase user engagement, which leads us to the king of engagement – Credit Karma. In 2020, Intuit announced an ~$8 billion cash + stock deal to acquire personal finance company Credit Karma, which at the time had over 110 million members users across the US, Canada and the UK. Credit Karma made a name for itself by giving people free access to their credit scores instead of charging money for the service as it believed it would be able to generate advertising revenue if it attracted enough users. Today, Credit Karma has 129 million users and Intuit saw it contribute $1.8 billion in revenue in FY22.
Historically, Credit Karma focused on credit cards and personal loans, but over the years it entered new areas such as insurance and auto loans. The company's revenue is derived from cost-per-action, cost-per-click, and cost-per-lead transactions. The cost-per-action revenue usually kicks in when a credit card is being issued or when a loan is being funded. The two other revenue models, which require a user to either click or submit info, are mainly used in Credit Karma's mortgage and insurance verticals, two categories that are known to be more complex.
Over the years, Credit Karma has been adding new features to increase user engagement, but it has also been working on improving conversion rates. In 2018, the company launched Lightbox, a solution designed to offer users greater certainty that they will be approved if they apply for certain financial products. The Lightbox solution provides Credit Karma's partners (lenders, credit card companies, etc.) the option to build and host their proprietary underwriting models on Credit Karma. As a result, the personal finance company has the ability to tell its users with greater confidence which loans they'll be approved for without them having to apply formally, a move that potentially spares them from getting denied and hurting their credit score. To take it even further, the company introduced Karma Guarantee, which pays users $50 if they aren't approved for certain products. "We do expect Lightbox to continue to be a differentiator for Credit Karma as this technology allows lenders to deploy their targeting models in an encrypted environment and leverage thousands of anonymized financial attributes related to Credit Karma members and TurboTax customers," Intuit's CEO Sasan Goodarzi said in August 2022. "This provides more certainty to members and partners on the platform as recommendations are personalized. Currently, no one else can replicate this."
Lightbox is currently used for banking products and perhaps the solution will be extended to insurers in the future, giving them the option to have greater control over who they target while improving conversion rates. Until/if that happens, carriers like Progressive, which sees a lot of business from Jerry, are destined to win as newcomers spend VC money to help these companies further grow their customer base at a price they're used to paying.
Get Coverager to your inbox
A really good email covering top news.