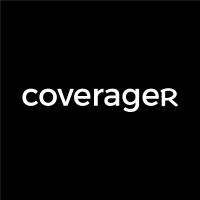 Landlord tenant software to offer illness and injury insurance
London-based rental platform Goodlord has partnered with Legal & General to offer tenants illness and injury insurance specifically designed for renters.
Launching in June 2021, the new product covers the costs of rent and bills should illness or injury prevent renters from working. It is ideal for those with limited or no entitlement to sick pay from their employer, or the self-employed. Prices start from £6 a month, with applications processed through the Goodlord lettings platform. If the customer is unable to work due to an accident or illness, the insurance starts paying after four weeks' absence and will then pay a chosen monthly cash payment for up to 12 months. It does not cover unemployment.
"We're constantly looking to introduce new ways to make the rental market stronger and more efficient. It's therefore fantastic to expand our growing insurance offering. Working with Legal & General on this project has been a real meeting of minds; we share a vision of bringing greater security to agents, tenants and landlords: helping keep tenants in their homes, protecting landlords' investments, and ensuring agents' income is secure, while reducing the friction for renters that can surround accessing insurance. Legal & General's deep industry expertise, coupled with our technical power, meant we have been able to create an easily accessible, simple to use product that will make a huge difference to the lives of renters across the UK." – Oli Sherlock, Director of Insurance at Goodlord.
"Every renter is different but all share a common goal of ensuring they are able to cover the rent for their home and bills and so we wanted to create a simple, easy to access and affordable means of providing them with insurance that works when they can't. Partnering with Goodlord means we've been able to create a 'digital do-it-yourself' protection product that supports their rental customers when they need it most. Income protection doesn't need to be complicated and our Illness and Injury Insurance helps renters take control of their cover, so they can keep paying for the things they need while they're off work ill or injured." – David Lundholm, Director, New Income Streams at Legal & General .
Bottom Line: Goodlord already offers Rent Protection & Legal Expenses Insurance and Tenants Content and Liability Insurance; making this its third insurance product.
Get Coverager to your inbox
A really good email covering top news.