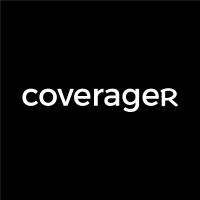 Kettle launches to protect people from the effects of climate change
Kettle, the reinsurance startup that uses advanced deep learning to better protect people from the growing risks associated with climate change, such as California's wildfires, announced its seed financing round. The $4.71 million round was led by True Ventures, with participation from Acrew Capital, Homebrew Ventures, Anthemis, and Inspired Capital.
Founded by Andrew Engler and Nathaniel Manning, Kettle is structured as a reinsurance company that can underwrite these increasing risks.
"I've spent years building software to enable people to get help in the aftermath of a crisis," said Manning. "But I noticed it was the insurance companies who were providing the financial safety nets to help these communities rebuild. That's why we founded Kettle, to make an impact."
"Reinsurance is the last stop against climate change," said Engler. "It's the safety net below the safety net. It is a moral imperative that we improve this industry to protect people from the increasing disasters caused by climate change."
Kettle's first product is focused on California wildfires, which have grown rampant over the past five years.
Kettle's technology and proprietary algorithms use terabytes of data from public and private data sources, such as NOAA weather data and NASA's MODIS and LIDAR satellites. Kettle's neural networks run upward of 140 million model parameters to calculate probabilities of fire damage at the half square mile resolution across the state.
"We like to invest in companies that use technology to improve the world," said Adam D'Augelli, partner at True Ventures. "Reinsurance for climate-related events is an increasingly vital part of the insurance market and will continue to be. We're thrilled to support mission-driven founders like Andrew (Engler) and Nathaniel (Manning) who are using software to tackle big and important problems."
"In 2020, all of us across the world understand that catastrophic risks are possible and likely — and have detrimental effects," added Manning "Kettle is about marrying the powers of human cooperation with machine intelligence to better protect people and society from these catastrophes."
Get Coverager to your inbox
A really good email covering top news.