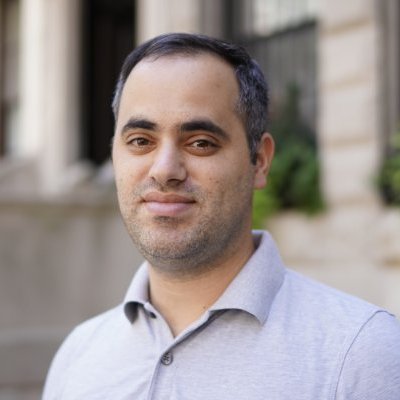 Just Don't Do It
It is known that distance from a partner can put a strain on romantic relationships. In a research report examining romantic relationships of college students by Krista Joy Dowdle of Brigham Young University, being 11-200 miles from a partner was associated with a 31% increased likelihood of physical cheating compared to those in the same city as their partner. Perhaps this is one of the reasons why, in 2017, the most Googled relationship-related question was "How to make long distance relationships work?"
Excluding the romantic element, consumers and brands also have relationships, and just like in any relationship – distance – be it in the physical or digital world – can raise challenges. And although we're living in a digital era where it's technically easier than ever to reach and connect with consumers, more and more traditional 'brands' are getting dumped by their customers. In 2010, the almighty Gillette had a 70% market share in the US, and in 2016 – 4 years after Dollar Shave Club (DSC) launched its viral video – the company's market share fell to 54%.
In a video which generated 12,000 orders in the first 48 hours, DSC founder encourages people to stop paying for "shave tech" they don't need. From my experience, Gillette is The Best A Man Can Get, however not all men need the best since all beards are not created equal; some are tough and some are soft, some grow slow and some grow fast. DSC came in and offered an alternative – which may not be the best on the market – but was good enough to gain the company an ~8% market share. The young company would not have made it in an offline world ruled by stores with limited shelving space normally occupied by big brands with big pockets. But we're not living in an offline world (technically we are) and the world wide web has made the world wide open.
While an ideal relationship is one where the balance of power is distributed equally to both parties, historically, merchants had the upper hand in their relationship with consumers. Then came the customer is always right approach, which was popularized by pioneering and successful retailers such as Harry Gordon Selfridge, John Wanamaker and Marshall Field at times when retailers haggled over prices with customers and product misrepresentation was a common practice. In 1861, John Wanamaker opened his first store with a then-revolutionary principle: "One price and goods returnable." However, there were some who challenged this approach: "If we adopt the policy of admitting whatever claims the customer makes to be proper, and if we always settle them at face value, we shall be subjected to inevitable losses, wrote Frank Farrington, author of the 1914 book Successful Salesmanship: Is the Customer Always Right?
133 years after John Wanamaker opened his first store, Jeff Bezos launched amazon.com, a company with a mission to be "Earth's most customer-centric company." And this mission is fueled with fear: "But there is no rest for the weary. I constantly remind our employees to be afraid, to wake up every morning terrified. Not of our competition, but of our customers. Our customers have made our business what it is, they are the ones with whom we have a relationship, and they are the ones to whom we owe a great obligation. And we consider them to be loyal to us–right up until the second that someone else offers them a better service," Bezos wrote in a 1999 shareholder letter. Early on, the founder of Amazon realized that the internet will shift the balance of power into the hands of consumers and it doesn't matter if they're right or wrong.
If there's an industry known for having long-distance and challenging relationships with its customers it's insurance. To maintain these fragile relationships, hard-working agents became the face of the insurance product and they made sure to be seen in their communities on a regular basis. But the world is changing. In his book, Bowling Alone: The Collapse and Revival of American Community, author and Harvard professor Robert D. Putnam illustrates how we have become increasingly disconnected from family, friends, and neighbors. His research finds that we belong to fewer organizations that meet, know our neighbors less, meet with friends less frequently, socialize with our families less often, and even bowl alone; more Americans are bowling than ever before, but they are not bowling in leagues. The reality is that more consumers are starting their insurance quest online and the majority aren't looking for agents. As part of our Part-Time Insurance Agent research, we analyzed the most popular Google search terms for auto, life, home, and renters insurance and out of 474 terms only 13 (2.7%) were related to agents. And for those of you thinking insurtech, keep in mind that there isn't a single search term with an insurtech company in it. So what do you do when people aren't looking for you? You just do it (or crush it, if you're looking for a newer term).
Some believe that Art Williams was the inspiration to Nike's Just Do It slogan. His "just do it" speech delivered in 1987 – a year before Nike coined the slogan – reflects today's insurance industry. "I found two things out about smart people," he says. "I think it's almost impossible for a smart person to win in business in America today, because I find smart people spend their whole lifetime figuring things out. They always trying to figure out an easier way, and a quicker way. And another thing I found out about smart people, is they just don't get around to doing nothing." Insurance was and still is a sales-driven industry and when you're selling you go by the book that made the company what it is today. As part of the hiring process at Northwestern Mutual, those who want to become financial advisors are required to fill out a form called Project 100, which asks to list names of 100 people they have some kind of relationship with. Chubb, while acknowledging that the "industry is experiencing a fundamental shift that requires us to think differently about how we operate" is still thinking the same way. In a survey of 1,200 people ranging from middle market to high net worth individuals, the insurer found that "successful families and individuals" are twice as likely to shop online for their home insurance than are other segments of the population. Another survey insight was directly related to agents – the top reason clients are going to agents is to look for advice, not price. The company went ahead and created a resource center featuring informational videos, resources, and tactics for agents and brokers, along with hiring a firm that specializes in training salespeople.
Chubb thinks that agents improving their selling skills will help them "win the journey" but agents don't have a selling problem, they have a distribution problem. And so does Chubb: the highest, non-branded Google search term that gets the company to the first page is 'free roadside assistance' with a monthly search volume of 5,400.
Without agents insurance companies are just numbers and being viewed that way when you're at the mercy of consumers' fingertips is a bad reality; out of the most popular search terms we analyzed, almost 78% were brand-less. Do you still believe in insurance brands?
Companies that aren't able to compete on Google or secure partnerships with digital platforms will need to get agents back in the mix. On July 31st we'll show you how.
Get Coverager to your inbox
A really good email covering top news.