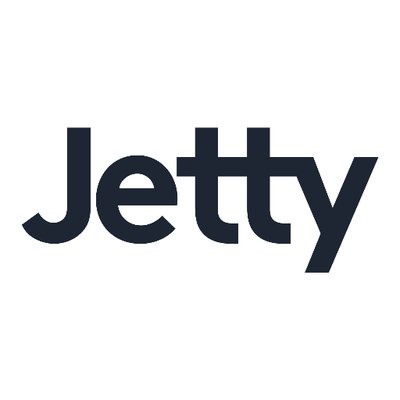 Jetty Doubles Down on Real Estate with a New Website
Doubling Down on Real Estate
We've launched a new website for our real estate audience
We've grown a lot in 2018. Our NYC-based team is now nearly 50 people, we've expanded our office, and we're reaching more and more Members nationwide. Another area of growth? Our real estate business. It's taken off so much so that we actually needed to create a brand new site to speak to this audience directly.
Say hello to jetty.com/property-management, our brand new website for real estate.
New around here? A refresher.
We offer a suite of products that make the renting process easier for property managers and renters:
Jetty Deposit: Removes the hurdles and headaches of a signing a lease, while offering property managers equal or even better protection than a traditional security deposit.
Jetty Renters Insurance: Helps residents meet building requirements and get better coverage, in less than a minute.
Jetty Lease Guaranty: Instantly opens the door to a larger pool of potential renters while protecting the property up to the full value of the lease.
Coming to a building near you.
While real estate has always been an important part of how we make Jetty available to our Members, in 2018, it's grown even faster than we expected. Under the leadership of Kevin Murphy, our VP of Real Estate Sales…
Policy purchases have grown nearly 1,800% in the last year.
Our real estate partnerships span more than 100k units in NYC alone, with partners including A&E, LeFrak, Manhattan Skyline, Pinnacle City Living, Rose Associates, and Tamares.
We're distributing Jetty products nationally through partners including Blackstone and Pinnacle.
We've tripled our real estate team in the last six months, including the hire of Kevin Dinnie as our Senior Advisor.
With this growth, we quickly realized we needed a dedicated resource for our real estate partners: a complementary site to jetty.com that was made for this audience's unique preferences and needs. The new site, jetty.com/property-management, provides a go-to hub for property managers, with access to product descriptions, unique benefits, FAQs, and ways to get in touch. It streamlines the information gathering process and serves as a home to all things Jetty Real Estate.
In creating a resource that was accessible and effective, while still maintaining our unique brand language, we focused on a few key elements, keeping the site:
Visual: Translate Jetty's intangible offerings in a visually compelling way.
Informative: Access all information in one place, with answers to the questions we get asked the most.
Intuitive: Find what you need fast, without the bells and whistles.
Straightforward: Lose the jargon, keep the facts.
With the launch of our new website, our current and future real estate partners now have a go-to resource in addition to our existing support to best serve their needs, and a central location for the real estate world to learn about Jetty. We're excited to have a complementary site to jetty.com. And we want to know what you think.
Ready to Jetty?
Learn more at jetty.com/property-management, or e-mail us at partners@jetty.com.
###