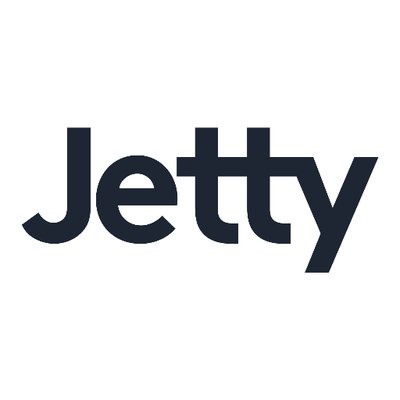 Jetty API x LoftSmart: A Textbook Solution
Who's on First?
Today we're announcing an exciting Jetty Passport Deposit API partnership with LoftSmart, the first end-to-end marketplace for the $144 billion student rental market.
LoftSmart gives students the ability to instantly discover and lease amazing local rentals in university towns.
As of today, students will be able to forgo putting up an expensive security deposit in lieu of a small one-time payment using Jetty's Passport Deposit. The best part? They never have to leave the LoftSmart experience, thanks to Jetty's API.
What's on Second? Jetty Passport Deposit.
Jetty Passport Deposit replaces the need to post an expensive security deposit with a small, one-time fee of 17.5% of the equivalent security deposit amount.
Now, as students find and want to lease apartments on LoftSmart, they're presented with an option to skip the deposit right within their experience. Here's how it works:
Fig 1. Pre-Jetty
Lindsay is facing a $900 security deposit requirement. But after tuition and textbooks, that represents a major outlay of cash.
Fig 2. With Jetty
Jetty Passport Deposit to the rescue: Lindsay looks to the right and learns that 17.5% of $900 is $162, which sounds a LOT more manageable.
Fig 3. With a smile
Lindsay chooses Jetty Passport Deposit, immediately frees up $738 for other expenses, and tells her friends. Additionally, the benefit of that one-time fee never expires, lasting the entirety of Lindsay's residency, even if she moves within the property. So, in the case of students, at least four years… and longer if need be 🙂
I don't know. (Third Base!) Questions & Answers.
Property managers are running a business they'd like to keep profitable, in part by finding and keeping qualified tenants.
LoftSmart (and their participating property managers) chose Jetty Passport Deposit precisely because the product is designed to help landlords reduce the operational overhead associated with managing deposits (collecting checks, putting them into escrow accounts, and returning the deposit net of damage and with interest). Not to mention the headache of arguing with tenants about a security deposit on their way out.
Interested in deploying Jetty's API? No need to come out of left field.
Jetty takes care of all that up-front tech that traditionally makes it difficult to integrate insurance products into a third-party platform—Our team of engineers does the heavy lifting.
Home Base.
The end result is the best result, for everyone involved.
LoftSmart continues to be the best at helping student renters find a new place and at helping property managers in university towns find qualified renters. Meanwhile, the Jetty Passport Deposit API, as part of the LoftSmart platform, is now part of the best platform designed to help student renters overcome obstacles on their way into a new home.
LoftSmart CEO and Co-Founder Sam Bernstein summed it up perfectly:
"Our mission at LoftSmart is simple: to help every student find the perfect place. The Jetty Passport Deposit API makes it easier than ever for student renters to rapidly fulfill a common landlord requirement of security deposit, while also helping our property managers grow their businesses without any additional or unnecessary risk, enabling us to bring to life our vision of a rental marketplace that is transparent, safe, and efficient for all."
Interested in reading more about Jetty? You can check us out on these platforms as well.