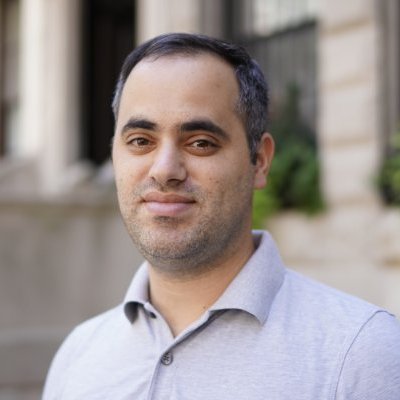 Jetty Announces Executive Hires From Well-Known Consumer Technology Brands
InsureTech leader grows team with Director of Product Design, Director of Customer Experience, and Chief Communications Officer
Jetty, the financial services company that designs products and solutions to help people reach their life goals faster by removing obstacles and risks, announced today three new hires who have collectively worked for some of the most well-respected consumer technology brands from the last decade, including Bonobos, IAC, LendingTree, Mic, Pandora, Poppin, Maple, and Spotify.
Jetty Co-Founder and CEO Michael Rudoy said, "As Jetty rapidly expands our presence nationwide, we are growing our bench of talent accordingly. The all-encompassing Jetty solution, which streamlines the home rental process with a novel suite of financial and insurance products, is resonating with constituents in the enormous property and casualty industry. Our new colleagues have significant experience in driving the evolution of established categories with innovative, digitally-native solutions, which will help Jetty advance our goal to permanently and positively benefit busy renters and forward-thinking landlords and property managers."
Kristofer Agermark, Director of Product Design; Stephen Hazeltine, Director of Customer Experience; and Deborah Roth, Chief Communications Officer, will work out of Jetty's New York City headquarters, where the executive team includes Co-Founder and CEO Michael Rudoy; Co-Founder and President Luke Cohler; Chief Technology Officer Davin Chew; and Chief Insurance Officer Braden Davis.
Jetty recently announced an $11.5M Series A funding led by Valar Ventures. The Company's novel combination of financial services and insurance products allows tenants to rapidly fulfill landlord requirements such as posting an expensive security deposit, finding a lease guarantor, and securing a rental insurance policy. The three products, which can be used together or à la carte, save tenants time and money, while driving net operating income for landlords and property managers. Currently, Jetty's products are available in 18 states, with new states coming online weekly. The Company's goal is to make its products available nationwide by the end of 2017.
Kristofer Agermark, Director Product Design
Kristofer, or "Totte," joined Jetty in August to bring a best-in-class and innovative consumer experience to the world of rental-related insurance and financial services. Prior to Jetty, he worked as lead product designer at Spotify. Other positions Totte has held include: Lead Product Designer and Creative Director at Mic, a leading digital news company that offers original reporting, gives voice to the underrepresented, and reaches a monthly audience of 65 million. Previously, Totte worked at Doberman and MTGx Modern Times Group. Totte grew up in Sweden. He currently lives in Chelsea with his girlfriend and their newly-adopted shelter dog, Buddy.
Stephen Hazeltine, Director of Customer Experience
Before joining Jetty in August, Stephen helped build the Customer Experience team and function at Maple, pre-launch, as it rapidly grew to be one of the most well-known food delivery platforms in New York City. Previous to Maple, he held a variety of positions at Bonobos, one of the most successful new retail businesses in recent history. Interspersed with his customer experience positions as Manager of Customer Experience at Poppin and as a Manager of Sales and Business Development for DeskMetrics in Brazil and Chile, where his fluency in Spanish and Portuguese came in handy, Stephen also worked as a line cook in Brooklyn. Stephen also speaks Italian. He graduated from Brown with a degree in Business Economics and currently lives in Brooklyn.
Deborah Roth, Chief Communications Officer
Deb is responsible for the overall development of the communications platform at Jetty, raising awareness from the multiple constituents—would-be renters, landlords, and property managers— who can benefit from the Company's unique, all-encompassing solution that streamlines the home rental process. She brings more than 20 years' experience of leading high-impact communications strategies for internationally-recognized brands.
Previously, Deb has held the position of Vice President, Corporate Communications at Pandora, where she built a comprehensive communications team from scratch, simultaneously taking the company through its IPO in 2011. Prior to Pandora, she served as Vice President, Corporate Communications for IAC, a role she took on following IAC's purchase of LendingTree, where she held the position of Vice President, Corporate Communications, overseeing LendingTree's IPO and eventual sale to IAC. Most recently, Deb served as Chief Communications Officer for OpenX, the world's most-recognized and highest-quality programmatic ad exchange. Deb has also held the position of Executive Vice President, Global Communications at Fab and, earlier in her career, at a high-tech PR firm, worked on the IPO media relations efforts for Priceline.com and and GoTo (GoTo became Overture, which was subsequently purchased by Yahoo!). She holds a Bachelor of Arts in British and American Literature from Brandeis University and currently lives in Manhattan.