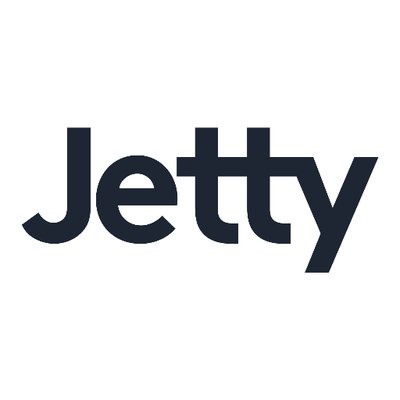 Jetty and Citi Habitats Team Up to Help NYC Renters
Sometimes you just need a broker.
No, not an insurance broker—nothing against them, they're just not really our jam—but a real estate broker. For as anyone who's tried to rent an apartment in New York City can tell you, having a sherpa to guide you through the in's-and-out's and up's-and-down's (especially in a walk-up!) of renting in Gotham can be a lifesaver.
That's why we're so excited to announce our exclusive partnership with Citi Habitats, New York's top rental real estate brokerage and the hands-down best place for New Yorkers to turn to when they're looking for a new apartment.
Starting now, Jetty will be the provider of choice for Citi Habitats when it comes to clients looking to purchase renters insurance, a requirement that's increasingly frequent among landlords upon signing a lease.
Moreover, Citi Habitats will be recommending Jetty's full suite of products to owners and managers looking to implement innovative programs at their properties, given the benefits inherent in our product suite for landlords and renters alike.
Like two peas in a pad. Er, pod.
We created Jetty with a singular focus in mind: making life faster, easier, and cheaper for renters, especially when signing a lease. (In the process, it turns out we also provide a ton of value to landlords. But we digress.)
By the same token, Citi Habitats is unique among brokerages for its strong focus on the rental side of the real estate market.
As such, it seemed like a no-brainer that two companies with a complementary commitment to the same core customer—the renter—should team up; for us, Citi Habitats was the brokerage to link arms with, and we couldn't be happier in our choice of a partner. After all, it feels nice when you find folks to work with who see the world in the same way you do.
A quick refresher on Jetty
Need a quick reminder how our trio of products are the "killer app" for renters, not to mention their landlords? Here's a quick round-up on our offering.
Jetty Passport Deposit — Instant savings and instant relief for renters, who can swap an entire security deposit amount for a small, one-time fee (just 17.5% of the equivalent deposit amount). Residents approved for a lease by the management company are automatically pre-approved for Jetty Passport Deposit.
Jetty Passport Lease — A replacement for the cumbersome lease guarantor or co-signer, where an institution (via Jetty) provides the lease guaranty instead of rich Aunt Linda. For just ~5–10% of one's annual rent (depending on credit score), Jetty handles any rent loss to the building and gives leasing agents a permanent vacation from administrative headaches.
Jetty Renters Insurance — "Lightning-fast" to purchase and among the most competitively-priced options on the market, Jetty Renters Insurance is designed to cover the basics but has also been updated to protect modern renters from today's risks and realities. Like bedbugs. Or the replacement cost of a smashed smartphone screen.
We'd love to hear your thoughts. Subscribe to Jetty below, or check us out on other platforms where we're active. #ReadyToJetty