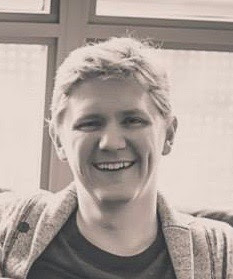 Integrating Technology into the Construction Industry with Robert Barney
In this episode of Risk Management: Brick by Brick, Robert Barney joins Jason Reichl to discuss the contributions of technology during the early stages of the risk management process. The conversation centered around improving efficiency and winning more contracts.
https://youtu.be/S6DtT7NNB5s?si=6bTHuvyCbYWqhC1F
Robert Barney is the Founder and Managing Director of FloQuote, a platform that helps contractors manage accounts and streamline quoting.
"I've always been in software, and I've always been in property management and services, so it's a little strange combination of the two. Twenty years ago or so, I started off with a small property maintenance company that got quite big…I sold that company just a couple of years ago. Basically, we spun it out of the property maintenance company into a software company and sold it to other companies that needed the, you know, to control their contractors and get feedback."
What Problem Does Your Product Solve?
Every successful software product is borne out of necessity. Developers refer to this phenomenon as "scratching an itch." The story of FloQuote is no different. For construction businesses, inefficient processes such as prequalifying or providing an estimate are time-consuming and costly. Frustrated by inadequate solutions in the market—Robert and his brother decided to build their own CRM. "We had a lot of clients we were running maintenance or landscaping for, and we had a track of all the jobs, and needed to tackle that problem…So I thought, look, there's gotta be a better way than this."
There are several ways that FloQuote supports risk management throughout the lifecycle of a project, especially the prequalification process. Robert believes that "most people don't qualify enough. But getting those images back and those videos shows, firstly, their commitment to the project. You know, they won't do it if they won't send all that sort of information unless they're interested. Yes. And secondly, you can actually see whether you can do the job anyway."
In many cases, the prequalification involves filling out lengthy, manual forms — and waiting weeks or even months for a response. Because it's a legacy industry, companies that embrace innovation are more likely going to win more contracts than those that don't. Yet a significant number of companies are still reluctant to make the shift. Robert says one reason is that "they haven't seen the merits of software and technology and improving businesses…unless you're at the sort of the high end of it, where you're making office blocks is the, it's pretty much the hardest industry to sell any technology into whatsoever unless they can hold it in their hand and it's a drill."
Despite this, we've seen a dramatic shift toward modernization and digital transformation in the industry. Robert believes customers are driving this. "Especially the new generations, you know, not necessarily people of my age, they love messaging. They don't even want to talk to anyone anymore. They just want to go look. I've seen it. That's what I want. Give it to me immediately."
Keeping Track of Stakeholder Interactions
With so many channels and touchpoints available, keeping track of leads and interactions with stakeholders is daunting. Managing those interactions with automated systems is asking for trouble. "I think a lot of the time, if you are not using messaging platforms now, you're probably missing an enormous amount of the market. They're just not contacting you  they don't have the time sometimes, and they don't have the ability to pick up the phone and start discussing, you know, landscaping projects, plumbing projects, you know, construction projects. They're meant to be working."
As the show ends, Robert shares a piece of valuable career advice about cash flow for new business owners. "I always advocate, you know, especially in construction when the job gets larger; you need to set out those milestones early and have the difficult conversations that the contractors never like to have, which is like, you know, I've moved three light switches, which you wanted, which wasn't on the original quote."