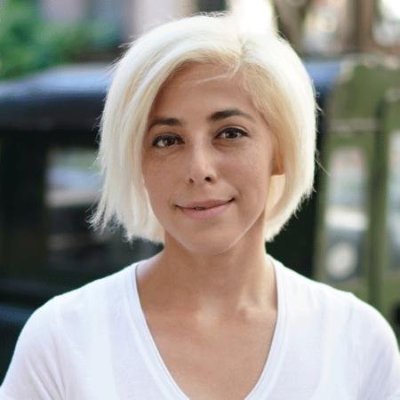 Integrated Kidney Care Cricket Health Raises $24M
Cricket Health, a tech-enabled provider of integrated kidney care, announced that it has closed a Series A funding round of $24 million. New investor Oak HC/FT led the round, and additional new investors include Cigna Corporation, LifeForce Capital, iSeed Ventures, Joe Montana's Liquid 2 Ventures, Rock Health co-founder Halle Tecco, and Virta Health co-founder Sami Inkinen. Returning investors include First Round Capital, Box Group, Nexus Ventures, Seven Peaks Ventures, Aberdare Management and LinkedIn CEO Jeff Weiner.
Cricket Health provides tech-enabled, cost-effective, integrated nephrology and dialysis care to chronic kidney disease (CKD) and end stage renal disease (ESRD) patients that aims to keep them healthy, at home, and out of the hospital.
"Kidney care in our country is broken: patients too often end up on very costly, life-altering, in-center dialysis because upside-down incentives put them there. Our mission at Cricket is to reduce the burden of kidney disease and put patients back in control of their lives with care that is cost-effective, keeps them healthy, and gives them hope for the future. This funding will help us provide better care to millions of Americans facing kidney disease." – Cricket Health CEO Arvind Rajan.
Cricket Health works with risk-bearing payers and health systems to identify high-risk patients well before kidney failure and focuses on preserving kidney function as long as possible. Cricket Health's treatment plan prioritizes slowing the progression of kidney failure, keeping patients out of the hospital, ensuring prepared transitions, and supporting patients on any ESRD treatment path. This is done by combining in one provider: a nephrology practice that provides remote, in-person, and at-home care; a multidisciplinary care team to coordinate care and manage outcomes; state-of-the-art technology to provide patient education and 24-7 peer and clinical support; and dialysis care either at home or in redesigned centers that put patient empowerment first.
"The kidney care industry is in a massive state of flux with payers and policymakers tired of paying for costly in-center dialysis and patients searching for a better course of care. Cricket Health has the approach, technology, and leadership to transform this $100 billion industry, improve the quality of care, and bring down costs. We are excited to support their innovation and growth." – Partner at Oak HC/FT Nancy Brown.
The Series A funding will be used to help Cricket Health expand its tech-enabled programs and its clinical footprint, including the ongoing development of care management for ESRD patients to delay the need for dialysis and the creation of new home dialysis and in-center programs. The funding comes during a period of significant momentum for Cricket Health. In the last year, the company has added renowned nephrologist and Professor of Medicine at University of California, San Francisco Carmen A. Peralta, MD, MAS as its Chief Medical Officer and kidney care industry veteran Danny Shapiro, who previously served in senior roles at DaVita Kidney Care and Home Care Assistance, as its Chief Business Officer.
Cricket Health was founded in 2015 by: Arvind Rajan, a technology industry veteran and former LinkedIn senior executive; Vince Kim, a former partner at Aberdare Ventures, an early-stage health care technology venture capital firm; and James Chaukos, who served in a business operations role at LinkedIn. Its medical advisors include: Glenn Chertow, MD, Chief of the Division of Nephrology and Professor of Medicine at Stanford; Michael Shlipak, MD, MPH, Chief of General Internal Medicine at the San Francisco VA Medical Center and Professor of Medicine at University of California, San Francisco; and Joel Glickman, MD, FACP, Professor of Clinical Medicine, University of Pennsylvania.