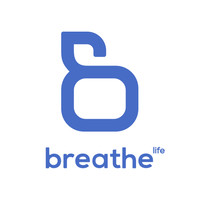 InsurTechs are Playing the Specialist Game and Carriers are Set to Win
This piece is by our Co-Founder and CEO, Ian Jeffrey. 
Back in 2018, Inc.com named the insurance industry as one of ten industries ripe for disruption. They cited both the opportunities the industry presented combined with its low customer satisfaction scores and difficult-to-understand policies as reasons they expected massive industry shifts.
Fast forward two years to 2020, and where are we at now?
Money has been pouring into InsurTechs, reaching an all-time high of almost $2 billion in Q4 2019. Since 2018, investors have put more than $1 billion per quarter into companies seeking to shake-up the industry. The capital has gone to companies bringing innovation to every type of insurance, from property and casualty to renters insurance, to life insurance. Not a single market segment has been untouched.
It's clear that venture capitalists, investors, and legacy insurers all believe in the future of InsurTech. This level of investment signals a commitment to innovation and an understanding of its necessity.
In 2020, the focus now will be on innovating with InsurTechs who enable incumbents.
«One report found that 96% of insurers said that they wanted to collaborate with InsurTech firms in some way. »
Those surveyed favored partnerships and the SaaS approach to developing new solutions.
One of the clear signs that incumbents are ready to innovate is the growth of conferences that educate and bring together insurers and InsurTechs that have sprung up around the world, with attendance growing yearly. Europe hosts InsurTech Insights, where over 200 speakers talk to 2,500 industry leaders and 500 InsurTech startups and InsurTech Connect in Las Vegas brings together over 7,000 innovators for networking and plenary sessions.
«When InsurTechs and insurance executives come face-to-face, ideas spark, and incumbents grow more comfortable working with industry disruptors. »
We've begun to see this shift, with major incumbent insurers in North America partnering with Breathe Life for the digital sales. There's also a rapidly growing list of other insurer and InsurTech partnerships. What's important to note is that these InsurTechs are developing to solve niche problems and most of them aren't aiming to tackle every vertical or every phase of the process. We all know the saying, jack of all trades, master of none. InsurTechs are focused on being the master at very specific parts of the value chain. Allianz has partnered with Flock, an InsurTech startup offering pay-per-flight drone insurance, Aviva partnered with Digital Risks in the U.K. to develop insurance for startups and SMEs, and State Farm partnered with Cambridge Mobile Telematics to deliver usage-based insurance to drivers in the US.
One big driver of these partnerships is the inability of one company to do everything at once. Synergies can be realized when combining complementary skills. In Germany, Generali formed a partnership with Nest to offer homeowners insurance that leverages Nest's smart home technology. Nest's technology detects smoke and carbon monoxide and sends alerts to customer's phones, reducing the risk for the insurer. Nationwide's partnership with sure.com allows it to sell renters insurance through an app, however, Nationwide is still handing the underwriting and policy management separately.
More and more,  incumbents are working with several InsurTechs who integrate together to bring change to every aspect of the industry.
InsurTech's bring the speed, agility, and technological skills that incumbents need.
As Deloitte's 2020 Insurance Outlook pointed out, "Despite some attempts to upgrade legacy marketing and distribution systems… carriers continue to struggle to drive more effective connections with consumers accustomed to online shopping and self-service." Trying to bring legacy systems into the current age of digitization simply isn't working, and if incumbents try to build in-house, they face a longer time to market and higher costs.
Partnering with an InsurTech company allows incumbents to build the innovation gap, where technology changes faster than their ability to keep up. Breathe Life can get a minimum viable product version up and running in three months or less, and it can interface with your existing underwriting and policy management systems or InsurTech software. If done in-house, the estimated timeframe is around 18 months. Incumbents who partner with us can respond quickly to changing customer demands and lessen their risk of losing market share to a competitor.
For their part, InsurTechs have realized that seeking to disrupt and replace incumbents can be too costly. To run a successful insurance company, you need significant capital, which is difficult for startups to raise. The insurance industry is also regulation-heavy, making it difficult for newcomers to find a place. Startups struggle to access the complex networks that support insurers[LD1]. The industry presents too many barriers to independent disruption, but partnership benefits everyone involved.
Insurers are ready to innovate and have the data and distribution networks to support large-scale rollouts. InsurTechs have the technology and the agility to come into a large organization in the midst of change, work with its legacy systems, partner withInsurTechs solving other problems in the supply chain and provide immediate value in moving them into the digital world. Both sides of the equation are ready and willing to realize the benefits of working together.