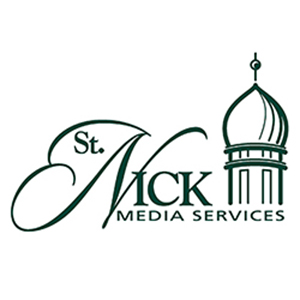 InsurTech Week 2018 Accelerates Engagement Between Invited Startups and GIA Network
DES MOINES, IA – August 30, 2018 – The Global Insurance Accelerator (GIA), the world's first InsurTech accelerator focused solely on innovation for the insurance industry, is pleased to announce the agenda for InsurTech Week 2018, and the companies selected to participate this year.
Held this year from October 22-26, InsurTech Week 2018 will bring 16 startups to Des Moines, Iowa, home to the GIA, more than 80 insurance companies, and tens of thousands of insurance professionals. Activities during InsurTech Week are designed to amp up the networking and education opportunities for this diverse group of companies offering solutions for all segments of the industry, including:
Life, Annuity & Health: Album Health, Ebbie, everyday life, Flamingo.AI, Friendly, Pensio
Property & Casualty: Care Bridge International, FairClaims, FilingMate, Flekk, Luminant Analytics, Rozie Ai, Sunrise Colab, UrbanStat
Multi-Line: Edmund Insurance, Insurancedirect123
"The GIA's annual cohort program is a longer, more immersive, educational accelerator experience for early-stage InsurTech startups where funding is given, and equity is taken," said Brian Hemesath, managing director for the GIA. "InsurTech Week is an additional opportunity for the GIA to offer growing companies a chance to build a stronger network of startup peers and engage with our GIA investors and mentors while showcasing innovative solutions to the insurance community."
The InsurTech Week agenda is now available on the GIA website, and includes opportunities to schedule 1:1 networking meetings and educational sessions which will give the country's largest concentration of insurance professionals exposure to the startups' products and services. The activities scheduled during InsurTech Week in Des Moines (#InsurTechinDSM) are open to invited guests, professional mentors with the GIA program, and insurer investors in the GIA.
As evidenced by this year's list of invited companies, InsurTech Week caters to a more mature startup field than the early-stage companies typically a part of the GIA's regular, 100-day cohort which runs from January through April each year. While the companies who apply and are selected to participate in InsurTech Week have often already completed pilots and proof-of-concept (PoC) projects with insurers, secured seed funding, or successfully gained traction with insurer customers, the networking opportunities during the week in Des Moines are always valued very highly.
"You can have great tech and some fantastic ideas, but you are going to need foundational relationships," said Allan Egbert Jr., co-founder of AskKodiak and a past participant in InsurTech Week. "The GIA is the best place to establish those connections when you are embarking on your InsurTech journey."
For information on both GIA InsurTech Week 2018 and the GIA's annual cohort, please visit www.globalinsuranceaccelerator.com
# # #
About the Global Insurance Accelerator (GIA)
Launched in 2015, the Global Insurance Accelerator (GIA) fosters innovation in and for the insurance industry via a mentor-driven, 100-day program. GIA supports an annual cohort by providing each graduate company $40K of seed money in exchange for six percent equity. During the program, cohort members get insurance-specific mentoring via 1:1 meetings with industry executives, as well as basic business infrastructure assistance, coaching on garnering investments, and product-specific insights into strategies for increasing applicability to and feasibility for the insurance industry. The GIA extended network includes insurance company investors, startups and mentors from across the global business and insurance communities.  For more details please visit www.globalinsuranceaccelerator.com.