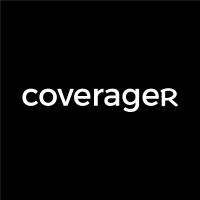 INGUARD Announces Fellowship Winners
INGUARD, an insurtech ecosystem that connects + partners with insurance carriers, technology companies and startups, announced today the inaugural members of the INGUARD Insurtech Fellowship. Louisville, KY-based weather analytics startup, WeatherCheck, and U.K.-based insurtech-as-a-service startup, KASKO, won out over an impressive list of candidates that spanned six countries and five continents.
The INGUARD Insurtech Fellowship – a joint venture of Westfield Insurance, Manchester University and INGUARD – is an accelerator program for insurtech startups. The Fellowship aims to tackle a persistent challenge for insurtech founders: access.
"Through conversations with industry leaders and insurtech founders, we came to the realization that startups need access to carriers, talent and agency services . In partnership with Westfield Insurance and Manchester University, our accelerator program is poised to be the first of its kind in terms of access in these areas" – INGUARD CEO, Parker Beauchamp.
Beauchamp emphasized the quality of the applicants who were considered for the Fellowship. He said that the robust portfolio of companies far exceeded his expectations. "I'd be honored to work with any of the companies that applied," Beauchamp said. "But WeatherCheck and KASKO were obvious winners when it came to product development and proof-of-concept."
WeatherCheck leverages a proprietary algorithm to predict severe weather, notifying property managers and owners about bad weather before it hits so they can mitigate damage. The company's CEO, Demetrius Gray, founded the company in 2017 after working in the construction industry for seven years. Through his contracting work, he recognized an opportunity to assist property managers and owners. Insurance is proving to be an essential part of WeatherCheck's value proposition.
"For us, the Fellowship is important because much of the insurance industry has a considerable amount of ambiguity," Gray said. "The INGUARD Fellowship will give us the chance to better understand the triggers for building an insurance-based business and how the software we've already built can further disrupt the insurance industry by challenging its conventional wisdom."
KASKO helps insurers design, distribute and run digital insurance products in any distribution channel. In 2017, KASKO launched more than 20 products for 14 insurance partners in four countries across various business lines, with an average time to market of 2-3 weeks and an average cost of $36k per product.
"KASKO is extremely excited about joining the inaugural INGUARD Fellowship Program," Sergej Tolz, Chief Sales Officer at KASKO, said. "As an insurtech startup offering a cloud-based lifecycle insurance platform, our business is very much B2B, because we help insurers launch new insurance products, test new technologies and utilise new data sources, quickly, cost effectively and flexibly."
Tolz and the KASKO team have been exploring the opportunity to expand into the U.S. insurance market, and plan to leverage the Fellowship to accelerate their overseas efforts.
"The best way for us to build partnerships is by leveraging our network, which is currently very much European, so getting exposure to insurers in the U.S. opens up a world of exciting new opportunities for us and hopefully them too," said Tolz.
INGUARD's Director of New Business Development, Derek Self, manages insurtech partnerships and researches new opportunities in the market. WeatherCheck and KASKO were on his radar long before either company applied for the Fellowship. He said that initial conversations with Gray and Tolz have him excited for the work ahead.
"Simply having an incubator is one thing," Self said. "Running it effectively is another beast entirely, so we're grateful to kick things off with two companies—and a trusted group of people—that we believe in."
Beauchamp and Self said that the next step is to keep the momentum going.
"We've been working with Demetrius and Sergej black-ops style for several weeks," Beauchamp said. "But we figured it's time the insurtech world knew our secret."
Get Coverager to your inbox
A really good email covering top news.