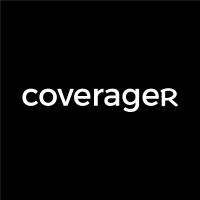 ING Will Make You Feel at Home
ING Group, the Dutch multinational banking and financial services corporation, is changing its branches to make them more personal and inviting.
Over the next four years, all of ING's 1,660 branches (spread over nine countries) will adopt this new, home-like concept. Some have already opened in Turkey, Poland, Spain, Romania, Belgium and the Netherlands. More will open later this year in Italy, Austria and Luxembourg. According to ING, customers are responding positively to the new look and feel: "They like the friendly interior, which invites them to spend time at our branches," said Ryszard Broda, channel development manager at ING in Poland. And it's not only customers who are happy. Branch employees are also enjoying the new environment. "They believe they can make a difference as the set-up promotes a more tailored approach," point out Elisa Santonja Garriga, branch expert at ING in Spain.
"The new concept is all about making customers feel at home," said Barbara Vanhauter, who's leading the change. "There's a big table at the heart of every branch, where you can settle down, have a cup of coffee or do some work. There are separate booths to get personal advice. There's also a kid's corner and a fully equipped 'digi-corner' to do your online banking or learn how."
But this isn't a new concept. In 2000, ING launched ING Direct in the US, an online bank led by Arkadi Kuhlmann, and in the first six months of operation, the bank reported 100,000 new account openings representing $1.3b in assets. Shortly after launching in the US, ING Direct opened its first bank-cafe location in NYC after seeing success with the concept in Canada, Australia, France, Spain and Italy. The location had computers in place that allowed customers to open an account online, check their account status and transfer funds, and customers could also deposit funds by mail, withdraw cash, and enjoy coffee while surfing the web or getting info on different banking products.
According to some banking experts, ING Direct's unconventional approach to retail banking had more to do with avoiding regulatory requirements; a 1977 law required banks to lend money to low- and moderate-income borrowers in metropolitan areas where they have branches that accept deposits, but ING Direct successfully petitioned the Treasury Department's Office of the Comptroller of the Currency for permission to open cafes as "agency offices" rather than branches, which exempted them from Community Reinvestment Act regulations. "Think of it as a marketing office," said Arkadi Khulmann in an interview with the New York Times while denying that the bank opened cafes to avoid regulation.
In 2012 – after attracting 7.6m customers – Capital One reached an agreement to acquire ING Direct USA in a deal worth $9b along with taking over the eight bank-cafe locations, which according to a spokeswoman for Capital One were suppose to remain open for some time after the sale is completed. Fast-forward to present time, Capital One has over 30 bank-cafe locations and is planning to open more despite closing more than half of its branches over the past decade.
Bottom Line: It's working and we're going to talk about it at our upcoming event.
Get Coverager to your inbox
A really good email covering top news.