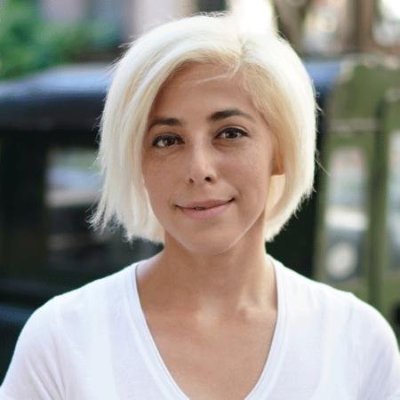 I'm your partner, for now
Two weeks ago,  xagent kicked off its first xagent Leadership Council bringing together its investors and insurance brokers to discuss company updates and changes in the US small business insurance landscape.
At Coverager, we have a saying 'talk brands, not trends.' And so when I was invited to take part in the session, instead of opening with 'over $300m was unvested in US companies focused on innovation in small business', I presented a list of new entrants. After all, over $130m was invested in Next, an MGA turned full-stack insurer and all in all, there are only a handful of noteworthy players in the space depending on how you slice the players (enablers v. distributors, agent-facing v. consumer-facing etc.)
Side tweet on the lack of quality –
There's just not enough quality to generalize #insurtech investing and yet I get this sentiment – "It's not normal. But abnormal is the new normal for insurance technology investing." via @jshieber https://t.co/adGqQoS0rH via @techcrunch

— Coverager® (@coverager) September 27, 2018
And let's move on…some takeaways from the meeting below.
No One is Standing Still
Not so long ago, I spoke with the CEO of the Digital Insurance Group – Ingo Weber – who I recall saying 'everybody is pivoting.'
I agree.
Now look at small commercial – there's a rise in niche players offering one line of business (e.g. WC, GL), a type of product (e.g. on and off coverage), or focusing on a certain type of audience (e.g. gig workers, sole proprietors). Btw, often, it simply means operating in the space of minimum premium (be it via 'monthly premium' or 'daily premium/subscription products'). The Idea – capture a niche and scale-up.
Thing is, scaling online is slow, and it's only rational to look for additional revenue streams. In a simple world, businesses have one type of customer to serve (be it – insurance shoppers, brokers or insurers), yet those simple days are gone and since no one is standing still (think: pivoting), you best assume everyone is a competitor in the making.
When xagent founder and CEO Bryan Baird opened the call, he asked everyone what 'insurtech' means to them. Not once did the word 'competition' come up. For most, the word 'insurtech' meant the application of technology to drive efficiency. Keyword: efficiency. Seems like that's where agents struggle the most. Based on the responses, insurtech is about "expediting the process and making it infinitely more efficient", it is about "taking evolving technology and trying to create better efficiencies between the agent and the customer," it is about "being more efficient at producing insurance quotes," and it is never about price; "price is price, if you are in the business long enough you know what to look for."
And everyone on the call has been in the business long enough.
Nothing New Under the Sun
There's nothing new under the sun and yet the makeup of our market is changing (think: consolidating) and what's to guarantee you have a seat at the table 10 years from now? After all, if history repeats itself, we stand to lose some 200 US-based P&C insurance brands in the next 10 years judging by the rate of consolidation in the industry.
Conveniently Modern
Digital entrants can be grouped into two buckets: those that focus primarily on delivering convenience and those that focus on delivering choice.
A. Convenience
If Next Insurance is the poster-child / only-child for a US-based, VC-backed, full stack commercial insurer then it is simply a modern take on Hiscox, which has been the first insurer (2010) to allow the actual sale of small business insurance to occur online. Perhaps that explains why Next originally partnered with Hiscox (2016), yet now the two companies are no longer collaborating.
B. Choice
The term aggregators and SEMCI (single entry multi company interface) come to mind. The Idea – allow consumers or agents to compare coverage via a single flow. After spending 6 years at Bolt, I'll tell you this – it's complicated. It's not a battle I'd wish to win in. And no, this isn't strictly the space of xagent.
You know the saying 'if we all think alike, no one is thinking?' Well, that never happens when xagent meets Coverager. For instance, I think one of the main challenges with SEMCI is the classification of risk, while xagent COO John Ticer will call out multiple location-slash-fleet policies as a pain point. And we're both right – combine our two responses and you're faced with the takeaway that small commercial insurance is both mind-consuming and time-consuming; unlike personal lines.
A quick side note – the Travelers' acquisition of Simply Business in 2017 and its acquisition of Zensurance (this year) is a signal that the second largest P&C insurer is bullish on 'B. Choice'.
In a perfect world, we wouldn't have to choose between choice and convenience, between NAICS or SIC or be confronted with an extra layer of classification complexity when quoting work comp. But the reality is that 'digital' isn't always the most convenient.
The Shortcomings of Digital
Google estimates that 18k people per month search for small business insurance in the US. That's one problem – there isn't yet a whole lot of interest in shopping for small business insurance online. The other problem – adverse selection. I'd say both parties (shoppers and insurers) don't know what they are getting and it's not always from lack of trying.
The average insurance consumer, while still indifferent, is more educated than before. After all, it was consumer demand that pushed Next Insurance to become a fully licensed insurer (it needed more control over coverage) and it was consumer demand that influenced its recent entry into commercial auto (be it, in a very limited capacity, but see above – capture niche and scale up).
The Opportunity
Anyone can count new entrants and mediocre exits. But few are great at spotting subtle changes that indicate a threat (e.g. the Hartford – Kabbage partnership) or an opportunity. And just like everyone is a potential competitor in the making, everyone is an optional collaborator in the making when adopting the right mindset.
Bottom Line: Your future partner, will look nothing like your current partner.
Get Coverager to your inbox
A really good email covering top news.