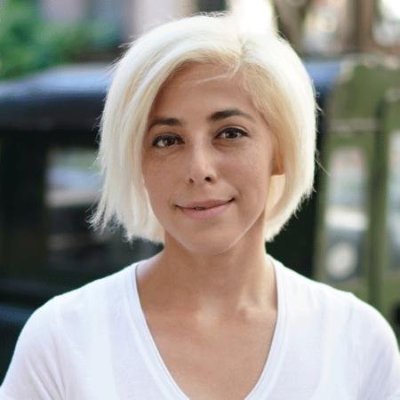 How Insurers Attempt to Sound or Stay Relevant
In a departure from the traditional life insurance business model, all John Hancock life insurance policies will come with Vitality – a behavior change platform that rewards customers for the everyday steps they take to live longer, healthier lives .
"For centuries, the insurance model has primarily provided financial protection for families after death, without enhancing the very quality it hinges on: life. We fundamentally believe life insurers should care about how long and well their customers live. With this decision, we are proud to become the only US life insurance company to fully embrace behavioral-based wellness and leave the old way of doing business behind." – John Hancock President and CEO, Marianne Harrison.
John Hancock began offering Vitality as part of its overall set of offerings in 2015 in response to a troubling shift in Americans' health: lifestyle diseases are the leading cause of death. To face this challenge, John Hancock turned to Vitality and its pairing of technology, incentives and science to inform and reward customers for making healthier choices every day.
Vitality policyholders have shown to: (1) live 13-21 years longer than the rest of the insured population, and (2) generate 30% lower hospitalization costs than the rest of the insured population, while John Hancock Vitality policyholders: (1) take nearly twice as many steps as the average American, (2) have logged more than three million healthy activities including walking, swimming, and biking, (3) engage with the program approximately 576 times per year – compared to customers with traditional insurance, who engage with their life insurance company one or two times per year on average. Causation or correlation?
"We believe this is the future of our industry, and I encourage other insurance companies to follow suit." – President and CEO of John Hancock Insurance, Brooks Tingle.
John Hancock Vitality Life Insurance now offers new and existing (Vitality GO and PLUS will be rolled out over time, beginning in 2019, for existing John Hancock life insurance policyholders) customers two options to support and incentivize healthier choices, wherever they are in their wellness journey: (1) Vitality GO: Vitality GO will be offered on all life insurance policies, at no additional cost. With this basic 'be healthy' version of the program, consumers will have access to expert fitness and nutritional resources and personalized health goals through an easy-to-use app and website. And as they reach key milestones, their healthy activities will be rewarded with discounts at major brand outlets.
(2) Vitality PLUS: For $2.00 a month, customers will receive all the benefits of the John Hancock Vitality Program, including savings of up to 15% on annual premiums and valuable rewards for the everyday things they do to stay healthy, like exercising, eating well and getting regular checkups. Consumers can earn an Apple Watch for as little as $25 plus tax or receive a complimentary Fitbit device to make it easy to record their healthy activities.
Last, the insurer also announced exclusive customer discounts at more than 400,000 hotels around the world in partnership with Hotels.com, starting Oct., and a one-year Amazon Prime membership for members who reach platinum status for three consecutive program years, starting Jan. 2019.
And while on the subject of cheap perks, did you know that Admiral's WiYou , which offers car insurance online for folks in Spain, also offers 6 months of free Spotify when its claim resolution process exceeds the expected time?
Bottom Line: how insurers' attempt to sound or stay relevant .
Get Coverager to your inbox
A really good email covering top news.