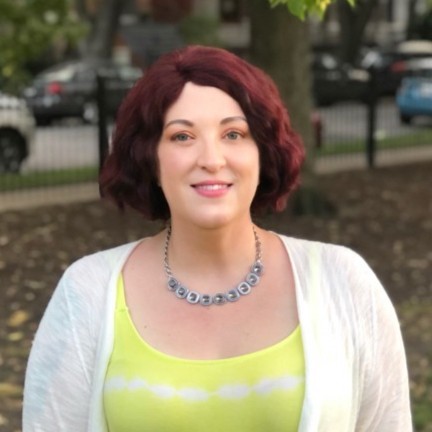 How do insurance review and quote aggregator sites factor into your SEO strategy?
Q: As a marketer new to the insurance space, I have been tasked with researching various review and quote aggregator sites for the promotion of our new insurance product. Are these sites important or relevant to the insurance customer's buyer journey? And if so, given all the other channels we intend to market through, how important is forming a strategy specific to review sites?
A: Yes, review and quote aggregator sites are an important piece of the buyer journey for the insurance customer—and they should factor into your Search Engine Optimization (SEO) strategy. Qualtrics stated over 93% of customers seek out and read customer reviews and testimonials to help influence their buying decision. Visitors referred by these sites often show a higher rate of conversation than other channels in the digital marketing mix. (In my experience, these sites generated considerable web traffic—influenced by the prominence of the company's placement on the site—and quote conversions reached 50% or higher.)
Here is some additional information and tips for making review and quote aggregator sites a part of your SEO strategy and marketing mix.
What are review and quote aggregator sites and why are they important?
Review and quote aggregator sites are (generally) third-party websites that contain information about products and services. The review site will often have a landing page—optimized for search—per insurance company or product, and that page will typically include review by an industry professional or seasoned product review writer. If there is a quote aggregation piece to the website, insurers can connect their quoting process directly to the site through APIs (providing a seamless experience for the customer) or use special links containing campaign or promotion parameters (ex. UTM) to provide internal performance metrics.
Many insurance review and quote aggregator websites accept affiliate commissions from providers in exchange for placement on their site. Regardless of this knowledge, insurance customers use these sites to better understand and compare plans, as well as read customer-submitted testimonials (when available) to make their purchasing decision. It is this use—verification searches—that gives rise to the review site's ability to target and convert specific comparison-driven keyword searches over the actual product site for terms like small business insurance comparison, best auto insurance, compare pet insurance plans, top 10 life insurance companies, renters insurance quotes, etc.
How does a review or aggregator site rank insurance companies and products?
Often there is a site-specific grading methodology for determining a product's strengths, weaknesses, and differentiation within the greater insurance marketplace. This often includes the following product comparison points:
Quoting ease. Often the first interaction a customer has with your company, so if this process is cumbersome, they are likely to move on to your competitor. Grading of this process may include application completion time, online availability (end-to-end or mixed online application/call follow-up, paper application), website reliability and performance, and purchase clarity. (For example, B2Z Insurance's mission—spearheaded in part by pandemic-driven changes in customer behaviors and buying preferences—is to provide a quote in seven questions or less and a complete online approval experience.)
Claims experience. Perhaps one of the most important touchpoints between an insurer and customer is the time in which the customer files a claim. Review sites often rank the ease of the submission process, as well as the turnaround time between claim submission and the final determination. They may also rank the ratio of claims paid (or determined favorably towards customers) versus. the total number of claims filed.
Customer service. Another important touchpoint is the customer's interaction with a customer service agent or representative—whether it's pre-purchase or post-purchase. This ranking may include response times for specific questions, first call resolution (or the ability to close a case or inquiry in one contact), omni-channel availability (phone, email, text, chat, etc.), and representative knowledge and demeanor.
Value. Pricing is certainly a part of this ranking, but it may also include value-adds like the availability of a mobile app, referral/loyalty programs, and access or subscriptions to related services. (For example, review site Canine Journal called attention to Figo Pet Insurance's 24/7 live veterinarian chat option offered to customers free of charge.)
Coverage comparison. While insurer websites often highlight key plan differentiators to position their coverage as the most comprehensive, review sites can level the playing field. By digging into the details, they reveal "what's covered" and "what's not covered" using the same criteria across products. Coverage comparisons may also include add-ons and customization options. (For example, thebalance.com rated New York Life "Best Overall" in part due to the availability of various riders for policy personalization.)

What are some things to consider when working with review sites?
Before you sign a contract with a review or quote aggregator site, here are a few things to consider:
Domain authority score
Concentration of marketing spend
Customer review aggregation
Audit frequency
Domain Authority. A website's domain authority is a measure of its accuracy and relevance. In layman's terms, how well does the site answer a visitor's question or search intentions, how accurate is the information, and is the information current. Some basic criteria that may factor into a site's domain score:
Domain history: How long has the domain been in use?
External linking: How many other websites that are linking to it (tempered by the quality of those sites)?
Internal linking: How many pages and links are available within the site?
Content: How well does the content answer the visitor's question?
Metadata: How well organized is the information being presented (i.e. on-page tagging hierarchy, availability of content snippets for easy indexing and display, etc.)?
The domain authority of a potential review or aggregator site partner is important because it may influence your insurance website's domain authority (quality scoring); and if the referral site's domain authority is low, they are less likely to rank high on keywords you aim to target. Your SEO team will be able to provide the domain authority of the website's you are considering to partner with on a referral basis—like review or aggregator sites—and can do so using various tools (SEMRush, Moz, Google) to determine the larger picture of site health.
Concentration of marketing spend. When evaluating review sites, another consideration is the allocation of spend to various channels. Is the bulk of their campaign spend going to the paid channel (PPC) or are they employing a strategy that includes SEO, email, etc. Keep in mind, their site will likely be competing with your site over similar keywords—and in the case of PPC, this could drive up bidding costs. It may also mean that they do not have the organic rankings to guarantee traffic to their partner sites. If they employ a healthy mix of marketing channels—especially SEO, and they target and rank highly for keywords complementary to your website—they may make a strong partner.
Customer review aggregation. Successful review and aggregator site partnerships may hinge on your company's ability to generate positive, organic customer testimonials to be displayed on their website. These reviews help strengthen the review site's credibility, as 84% of customers find these reviews to be as trustworthy as recommendations from friends. Consider building review invitations into customer support workflows. For example, following the close of a claim, trigger an email invitation to be sent to the customer embedded with a link to the partner's review site. Some sites do not have a customer review section or link to other sites containing testimonials, but for those that do, be prepared to send customers their way.
Analyze performance. Schedule a regular audit of the review sites to ensure the information they are displaying is accurate—especially from a compliance perspective. Iif you have introduced a new insurance product or implemented a new customer program (i.e. safe driver discount), take the opportunity to re-engage with your review site contact and request your company's landing page be updated. Also, consider compiling domain authority, keyword ranking, and PPC auction insight reports on a regular basis to ensure your partner performance standards are being met. Last, management of this channel requires business development, account nurturing, reporting and analysis, compliance, payment oversight, and regular audits. As such, consider the effort required for the channel to be successful and staff accordingly.
Conclusion: It's all part of the marketing mix.
Here's a brief recap on points your team should consider when determining with review and aggregator sites to work with:
Conduct research on the site's domain authority and keyword ranking. Consider sites with a healthy domain authority score as to avoid negatively impacting your site's score and look for synergies between the sites for keyword targeting.
Determine channel spend allocation. If it skews heavily on PPC, consider the impact of driving up bidding costs versus an expansion of keyword targeting through organic means.
Be prepared to drive customer reviews. Natural placement for these invites are following a customer's interaction with your support or claims teams.
Analyze performance with reports and regular site audits to help ensure the page is updated with accurate and fresh product content and optimized for search.
B2Z Insurance is a new small business insurance company that provides coverage for on-the-go business owners: simple explanations, easy application, digital quotes, and mobile claims. Stephanie N. Blahut is a seasoned digital marketing professional whose experience spans the insurance, publishing, and software industries. As B2Z's CMO she leads their digital-first customer acquisition and marketing strategy. Prior to B2Z, she led digital marketing for Figo Pet Insurance.