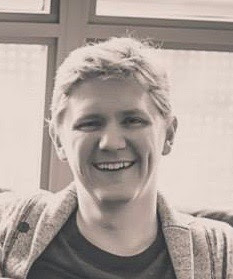 Haley Weis: Navigating Risk Management in Construction
On the latest episode of Risk Management: Brick by Brick, Jason Reichl is joined by Haley Weis, Senior Risk Analyst at Weis Builders, a well-established and respected construction company. Haley plays a critical role in assessing and mitigating potential risks associated with the company's projects, utilizing her analytical skills to effectively evaluate project-specific risks, develop mitigation strategies, and implicate risk management protocols.
https://youtu.be/_QNhEr_BPHw?si=vb8nUH3okrluNWz0 
In this episode, Jason and Haley discuss the challenges of risk management in the construction industry. From managing vendors and subcontractors to addressing the lack of skilled labor, they offer valuable insights into effective risk management strategies and the importance of communication, collaboration, and a holistic approach to success.
To find out how TrustLayer manages risk so that people can build the physical world around us, head to TrustLayer.io.
Creating an Approachable Environment for Vendors
We have all seen it, the cultural mindset that if you cause a problem, you have to fix the problem. This is especially true in the construction industry, and Haley sees it all too often with her subcontractors. This should NOT be the case. Haley says "I would really encourage both associates that work for general contractors and associates that work for subcontractors to throw that mindset away. If there is an issue like risk managers want to know about it and we just want to help you".
If risk managers are unaware of active issues on a project, how can they effectively manage the risks associated with the project? The answer is that they cannot. Therefore, it is crucial that risk managers make clear their expectations to subcontractors that all issues get raised and that there will not be a slap on the wrist for anything that happens. Opening up this line of communication will help to cultivate an approachable environment, reducing and mitigating any problems that arise.
Increasing the Emphasis on Safety and Quality
There is a current issue, within the construction industry, of a lack of qualified labor. Unfortunately, this puts huge risks into any project or business, as there is a choice between quality or quantity of labor, each of which has its own downfalls. Haley recently attended a forum on the matter, and the emphasis was placed on putting the same amount of effort into safety as into quality. One big cause of quality issues is a lack of communication on the front side of projects.
For example, Haley shares the following analogy, "when a subcontractor comes on site, and they're told how to do something, but they just did eight projects that were very similar to this project, but this ninth project calls for something else. So they might implement what they did in the past eight projects when in reality, this ninth project calls for something else." Ultimately this can and will lead to huge issues in quality and potentially even safety. Therefore, it is important to ensure that expectations are made clear on the front side of a project rather than letting subcontractors get on with the job. This is key to compensating for the reduced workforce.
No matter what, subcontractors and vendors need to be kept in an open communication model. They need to know the expectations of them, particularly knowing when to raise their concerns to risk managers. Further, it is paramount that there is an equal emphasis on safety as there is quality to minimize and mitigate risks to all parties.