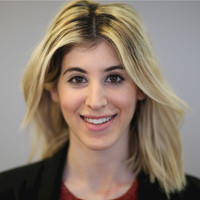 Global Parametrics partners with Arbol & AGRIBEE
Global Parametrics (GP), provider of parametric protection against climate risks in emerging markets, announced its support for the AGRIBEE Crop Insurance Pilot to provide extreme weather protection cover for smallholder rice farmers in Cambodia. If the pilot is successful, AGRIBEE, which facilitates financial and technical assistance for stakeholders in the agricultural value chain, seeks to scale the program to up to approximately 20,000 farmers in 2021.
The transaction is supported via Arbol, a parametric weather risk platform that connects capital providers with farmers and businesses looking to hedge and build resilience against climate risk. This is Arbol's second such collaboration with Global Parametrics. GP is providing cover for the transaction from its Natural Disaster Fund (NDF). Through the partnership agreement between the NDF and Hannover Re, the NDF will cede 50% of the risk to Hannover Re , effectively bringing in the world's third largest reinsurer into the transaction.
85% of Cambodia's population relies on agriculture – predominantly on rice production, which is largely dependent on seasonal monsoon rains from May to November. Fluctuations in the rainy season, combined with the effects of climate change, have recently caused severe drought, affecting over 20,000 hectares of rice fields in over 13 provinces.
In 2015, the worst recorded drought hit the country, with 2.5 million people severely affected in all 25 provinces. When disaster strikes, income lost by farmers means they are unable to make loan repayments, making it hard to break cycles of poverty. The COVID-19 pandemic may lead to increases in rates for loans, which if affected by extreme weather events, could lead to further job losses, outward migration, and wider economic turmoil for the country.
"The economic cost of extreme weather in Cambodia was highlighted in 2013 when severe flooding led to a 2% decline in the nation's GDP. GP has stepped up where traditional reinsurers have been reluctant to provide cover, given the relative size of the transaction and innovative approach. We are confident that by leveraging AGRIBEE's network and Arbol's platform, we can help end the cycle of endemic poverty caused by extreme weather in the region." – Vice President and co-founder of GP, Dan Bierenbaum.
"With rice farming accounting for 84% of cultivated land in Cambodia, the financial repercussions of extreme weather are being felt across the country, leading to mass migration and unemployment. Arbol's vision is to bring accessibility, transparency, and efficiency to the weather risk market by utilizing our platform, which leverages smart contracts and blockchain technology to pay customers quickly and fairly when bad weather strikes." – CEO of Arbol, Siddhartha Jha.
"We are delighted to be partnering with GP and Arbol in what we hope will be a hugely successful pilot, which, in addition to protecting the livelihoods of rice farmers, will help change perceptions about formal finance in rural areas, where the ability to transfer weather risks is extremely limited." – AGRIBEE's CEO, Pakk Yourng.
Get Coverager to your inbox
A really good email covering top news.