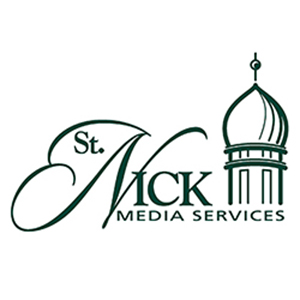 GIA Initiates Search for New Managing Director
DES MOINES, IA – September 26, 2018 – The Global Insurance Accelerator (GIA), the world's first InsurTech accelerator focused solely on innovation for the insurance industry, is initiating a search for an individual to become the GIA's next managing director.
"In the last four years, Brian Hemesath has taken the GIA from a concept and positioned us as a global leader, influencer, and developer of viable and innovative InsurTech companies," said Jeff Russell, president of Delta Dental of Iowa and board chair for the GIA. "We are not necessarily looking for another Brian to step into the shoes of Managing Director, but motivated, dynamic individuals with startup technology experience would obviously be at the top of the GIA's short list."
Effective immediately, the GIA is seeking a full-time managing director who will work closely with the outgoing managing director for the 2019 cohort, taking full responsibility of the role after its conclusion. This person will work closely with the GIA's existing program manager and board. Informal discussions with interested parties and more formal interviews leading up to a hiring decision will coincide with the application and selection process for the GIA's fifth cohort taking place during Q4 of 2018.
Although the start date for this position is January 2, 2019, the individual selected to fill this role must be prepared to assume this leadership position without supervision on June 1, 2019, after a transition/training period with the existing managing director still in place. This new hire and an ongoing role for Brian Hemesath is part of a comprehensive transition and strategic planning process designed to promote continuity for the GIA, the annual 100-day accelerator program, and the GIA's alumni.
Going forward, Brian Hemesath will become alumni advocate and entrepreneur-in-residence (EIR), working in a support role for the GIA. With four cohorts successfully completed, the GIA portfolio of companies has grown substantially. Hemesath's own successful startup experience and direct relationships with former cohort teams makes him a natural fit for a role which will provide additional post-program education, coaching, and support.
"The time I've spent working with GIA cohort teams, helping them grow, expand skillsets and opportunities, and developing relationships has been extremely rewarding," said Hemesath. "This is an exciting evolution as it will allow me to focus solely on the needs of the portfolio as well as pursue my other entrepreneurial activities outside of the GIA."
The managing director job description can be found on the GIA website, along with details of how to apply. For more information, please visit www.globalinsuranceaccelerator.com
# # #
 About the Global Insurance Accelerator (GIA)
Launched in 2015, the Global Insurance Accelerator (GIA) fosters innovation in and for the insurance industry via a mentor-driven, 100-day program. GIA supports an annual cohort by providing each graduate company $40K of seed money in exchange for six percent equity. During the program, cohort members get insurance-specific mentoring via 1:1 meetings with industry executives, as well as basic business infrastructure assistance, coaching on garnering investments, and product-specific insights into strategies for increasing applicability to and feasibility for the insurance industry. The GIA extended network includes insurance company investors, startups and mentors from across the global business and insurance communities.  For more details please visit www.globalinsuranceaccelerator.com.