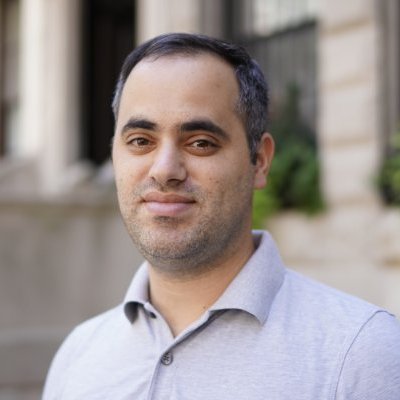 George Keeps You Healthy
Toronto-based BlueDot , a digital health company (and an RGA partner) that uses big data analytics to track and anticipate the spread of the world's most dangerous infectious diseases, announced it has closed a $7m Series A financing round co-led by The Co-operators and BDC Capital's Women in Technology Venture Fund. The investment brings BlueDot's total funding to $9.5m and will help the company develop its AI-driven product suite, grow its sales and commercialization efforts in government, healthcare, and insurance, and expand into new global markets.
Established in 2008, the company builds solutions that track, contextualize, and anticipate infectious disease risks. Specifically, its BlueDot Insights sends real-time and personalized infectious disease alerts, its BlueDot Explorer, a cloud-based GIS platform integrating more than 100 diverse datasets, performs risk assessments, and its mobile app George helps travelers understand disease risks anywhere in the world.
"Our world is rapidly changing, and as a consequence outbreaks that threaten human health, security, and prosperity are appearing with greater frequency and magnitude. BlueDot is harnessing the power of big data, artificial intelligence, and digital technologies to spread knowledge faster than infectious diseases. Our products empower our clients with timely, contextualized insights that strengthen their resilience against dangerous infectious disease threats, whether originating from natural causes, accidents, or deliberate acts." – Dr. Kamran Khan, BlueDot Founder and CEO.
As strategic investor, The Co-operators is investing in BlueDot through its recently launched Insurtech investment fund aimed at addressing the unmet insurance and financial services needs of Canadians taking part in an ever-changing digital economy. The partnership will explore opportunities to use BlueDot's robust data aggregation, artificial intelligence, and predictive analytics capabilities to help insurance clients make informed decisions around the prevention of infectious diseases.
"Much like The Co-operators, BlueDot is a purpose-built organization focused on making positive social and environmental impacts, and we are very excited to explore how the company's data analytics and predictive technology can help us strengthen the resiliency of Canadians." – Rob Wesseling, President and CEO, The Co-operators.
The new financing builds on BlueDot's notable accomplishments, including: predicting the Zika outbreak in Florida six months before it occurred, and deploying its BlueDot Insights product, a global infectious disease surveillance and early warning system, in several hospitals across North America, 12 public health agencies around the world, and within Air Canada, a major international airline carrier.
Get Coverager to your inbox
A really good email covering top news.