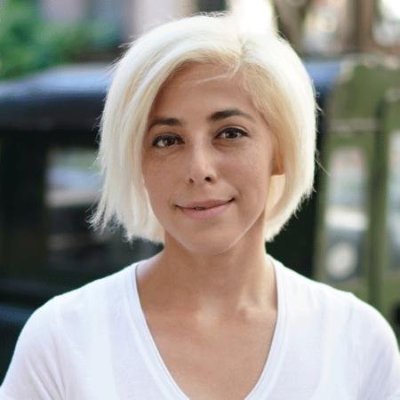 Friday Feeling: Search for Meaning
This month designer Zac Posen shut down his eponymous label that launched back in 2001. If you're like my mother, you don't know who Posen is, and that's okay. But most of you do know Brooks Brothers and Posen was their creative director of women's starting in 2014. So, in this fashion tale, a legacy brand-slash-institutional classic such as Brooks Brothers outlived the fashion house of a 39-year-old designer best known for fitted mermaid dresses.
Posen "came into the industry at a time when careers could be made by very specific gatekeepers and kingmakers: department stores," and "glossy magazines," wrote Vanessa Friedman. And one such gatekeeper – the iconic Barneys – is no more. Its new owner, Authentic Brands, plans on licensing Barneys name to its longtime rival, Saks Fifth Avenue, while selling off the remaining merchandise at a discount in all seven of its current outposts, as well as the outposts themselves. Established in 1923 by Barney Pressman, Barneys originally targeted the price-sensitive shopper, yet over time, it changed hands and evolved to target the elite, affluent and/or pretentious shopper. The reality was that many people loved Barneys before it turned into a chick funeral parlor and a joke.
"This cannot happen to New York City with a brand like this falling into the wrong hands. The biggest point in me raising awareness around this was for people to wake up and fight like good New Yorkers." – Investor in streetwear label Kith, Sam Ben-Avraham.
Well, it happened.
In fashion, one day you're in, and the next, you're out.
In insurance, you're constantly out. of. touch. But always in fashion, as your product is always relevant, just less differentiated.
And traditionally, the gatekeepers were insurance agents who provided access to national and regional carriers that would otherwise go unnoticed such as specialty insurer RLI which encourages employees to submit "authentic and honest" reviews on Glassdoor so that its website can feature a 4.9 Glassdoor rating. To RLI, "Boring is beautiful," to others, "Boring is dead," and to me, boring is growing only what you know.
PURE knows High Net Worth individuals
Tokio Marine, PURE's new proud owner, describes the attractiveness of the US HNW (High Net Worth) insurance market as "not commoditized and less affected by digital technologies," among other 'positives' such as high growth potential and demand for high quality, and customized service. And similar to PURE, Barneys has also operated in a space that has been less impacted by commoditization and e-commerce (digital technologies) – the fashion industry isn't a zero-sum game (think: I own many shoes) and show me a fashionista that purchases 100% of her products online? She doesn't exist. In the case of Barneys, failure was a result of a combination of factors starting with the fish rots from the head (and the inside), rising rent, an aging demographic, and of course e-commerce. As Joseph Aquino, who runs a real estate services firm under his name in Manhattan, nicely puts it – the days of the shop-til-you drop mentality are over. "She was 45 and now she is 65… She isn't shopping like she was 45."
Correction. PURE (~3% market share) knows close to 90,000 "responsible, successful individuals and families" who are its members, as of this summer. In context, the number of high net worth individuals in the US reached ~5.66 million in 2017, an increase from 3.12 million in 2009. Chubb knows the market a bit better (17% market share). And according to Chubb, successful families and individuals are twice as likely to shop online for their home insurance than are other segments of the population. The insurer surveyed 1,200 middle-market to high net-worth consumers to discover that the more affluent the household the more likely they were to shop online and that the mindset of the financially successful shopper is different and is more likely to be price-focused, possibly pursuing "a great deal." This isn't 'news' to PURE, which was launched in 2007 to offer coverage at a significantly lower cost.
"Most of our current and prospective members previously insured their high valued homes with Citizens, unregulated surplus lines carriers or insurance companies that do not typically focus on high value properties. In almost all cases, our members were paying thousands of dollars a year more for home insurance than they will with PURE.  PURE is differentiated by its ability to provide select members with high-quality coverage and personalized service at significantly lower costs." – Ross Buchmueller, president and chief executive officer of PURE, 2007.
Like Barneys, PURE is a niche player that has a good, loyal customer base, but the places and availability of its products are changing. Like Barneys, PURE isn't sheltered from the impact of online shopping, and like Barneys, a loyal customer base comes with an expiration date – the date your competition offers them a better service.
"I constantly remind our employees to be afraid, to wake up every morning terrified. Our customers have made our business what it is, and we consider them to be loyal to us – right up until the second that someone else offers them a better service." – Jeff Bezos, 1999.
But there's another problem at heart pertaining to the demographic segmentation of high net worth individuals, which assumes the existence of similar needs, values or motivations. Case in point: LeBron James. If you check LeBron James' Facebook, Instagram and Twitter accounts, you'll see videos and photos of his $23 million dollar home, his expensive clothes and his frequent family vacations. Based on that, it would be safe to assume that LeBron James is living a very luxurious life. But that's not all. LeBron James is also the cheapest guy in the NBA.
Both Chubb and PURE see their distribution destiny tied to gatekeepers and while this market is less digital and transactional, and more manual and curated, what's to guarantee one company's longevity over the other when the product is also price-driven:
"We have been writing with Pure for a few years now and have not had any client complaints. Our sister agencies have been using them even longer. Like I stated in my previous e-mail, Pure, AIG and Chubb all write on a very comprehensive homeowner form. These high end carriers are also known for well-handled claims, client care and product knowledge."
"I have been with PURE for about 5 years now. I have not had to file any claims so I can't speak to how "good" they are or how easy they are to file claims. I've only heard good things though. I believe PURE was started by people formerly at chubb. They are known for undercutting Chubb on price in an effort to gain market share and for that reason have grown very rapidly since I started using them."
"We left Chubb earlier this year. We went to Nationwide Private Client and saved over $2,000 for the same expansive HNW coverage. I loved Chubb, and they handled a $75k garage fire wonderfully; however, the price was creeping up to point we had to investigate other options. My agent did say that we could save some money with Chubb if we re-underwrote the policies with (new forms, lose long term customer discount, but lower pricing with a slightly higher minimum deductible) – that would have saved about 1,200."
"Chubb just emailed me that they want to do a home inspection. They did one after we purchased last year, but we are in the middle of a large renovation (essentially an entire floor, geothermal, parts of the roof, etc). I can understand why they'd want to reinspect, but maybe it's an opportunity to let PURE have a look also."
If Barneys is proof of anything, it's that the HNW market is the lowest common denominator and that players in this space best keep an eye on their gatekeepers, while finding ways to segment, less bluntly, more skillfully, and with meaning.
Get Coverager to your inbox
A really good email covering top news.