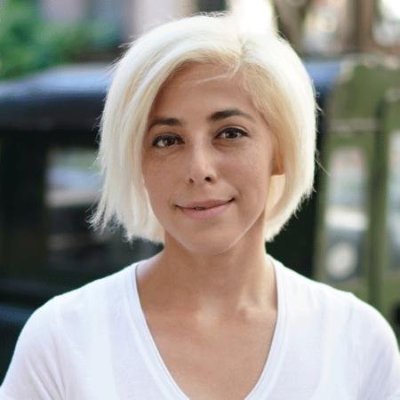 Friday Feeling: As good as it gets
Paper is partially to blame for the insurtech movement, aka the rise in tech-enabled entrants looking to solve for the painful, paper-based, call-based process that is purchasing insurance. In a recent phone chat with Nick Lamparelli, we've exchanged stories on how difficult, lengthy, and confusing it is to secure coverage for our businesses. Nick said something that struck – aside from home and auto, insurance is messed up.
The Hartford recently announced it is ranked No. 1 for digital capabilities in Dynatrace's Small Commercial Insurance Scorecard after Dynatrace evaluated the top 10 small commercial insurance brands across eight key areas. "The Hartford led multiple categories including Functionality, Privacy and Security, overall Ease of Use, as well as tasks associated with digitally viewing and managing a policy." The press release (note: insurance is a PR-driven industry) neglects to mention the other 9 insurers Hartford went up against so I'll fill in the blanks and leave room for error because I don't know for certain what went into the methodology.
According to NAIC, these were the top 10 insurers for commercial multiple peril (which includes BOP) in 2018 by market share:
| Rank | Company | DPW ($, 000) | Market Share (%) |
| --- | --- | --- | --- |
| 1 | TRAVELERS | 3,448,384 | 8.20 |
| 2 | NATIONWIDE | 2,348,349 | 5.58 |
| 3 | LIBERTY | 2,348,059 | 5.58 |
| 4 | CHUBB | 2,108,901 | 5.01 |
| 5 | TOKIO MARINE | 1,973,972 | 4.69 |
| 6 | HARTFORD | 1,916,664 | 4.56 |
| 7 | STATE FARM | 1,583,455 | 3.76 |
| 8 | FARMERS | 1,555,005 | 3.70 |
| 9 | CINCINNATI FIN | 1,216,300 | 2.89 |
| 10 | THE HANOVER | 1,098,406 | 2.61 |
So my question is – is this the definition of better be the head of a dog than the tail of a lion? After all, CoverHound (pun intended) has a great small business flow and unlike The Hartford, which has a confusing credit card payment collection section, CoverHound clearly states which coverage can be purchased online.
But The Hartford is doing A-Okay; not so much for its "digital capabilities" but because the landscape hasn't changed much over the years despite the rise in funded, small commercial players. For the most part, The Hartford still competes against large national carriers, regional carriers and direct writers yet tactics and strategies boil down to advanced pricing, ease of doing business, bigger appetites, better risk selection and an offline, online distribution strategy depending on the company's DNA. Simply stated, with the exception of a consolidated agency force, Hartford has encountered zero surprises. Not even from Travelers (see above – #1), another favorite among the independent agency channel.
---
Here's a snippet from Travelers Q1 2019 Earnings Call:
Jay Gelb — Barclays — Analyst
All right. Great, higher RPCs. And then separate question on small commercial. We've seen a number of potential competitors looking to move into small commercial on a direct basis like Berkshire Hathaway and Progressive.
What's your perspective on how much that business could shift to the direct channel given that Travelers primary presence on that is clearly an independent agent?
Greg Toczydlowski — Executive Vice President and President of Business Insurance
Jay, this is Greg. Small commercial marketplace has always been a competitive section of the marketplace. And we obviously are monitoring, assessing all the competitors that enter that space. And we make the assumption that some of them are going to be successful, and we accordingly manage to that way.
And in terms of channel preference, we're not seeing any material shift of channel preference right now. We believe we've got a model that's very effective. And we're investing to make it as frictionless as possible. So wherever the consumer ultimately goes in the future, we think we're going to be positioned very well.
Jay Gelb — Barclays — Analyst
OK. Including direct?
Greg Toczydlowski — Executive Vice President and President of Business Insurance
Correct.
---
And Greg is correct – there's no material shift, some new entrants will be successful and the reality is that it is still too soon to witness the impact of Next's $250 million digital and direct strategy or that of Three Insurance (Berk's newest baby) as the company launched in a few states and has yet to invest in marketing.
"We're only just started up in four states, but 10 or 20 years from now, that will be a significant asset of Berkshire, just like [GEICO] has grown from $2-and-a-fraction billion of premium to, who knows, but well into the mid-$30 billion[-range]" – Warren Buffett, speaking during Berkshire's annual shareholders meeting in May. But by then, this won't be a surprise.
Data Ignorance is Bliss
For now, selling through the independent agency channel is bliss as the commission model is a win-win and accruing brand value is a lot easier when dealing with a consolidated group of like-minded people. Finally, an insurer will never know if it achieved a true product-market-fit as the one doing the selling and convincing is a salesperson. [Btw, this can't be good in the long term when the go-to expansion strategy of commercial players is broader risk appetite.]
Take Next and Vouch for example.
Next Insurance can already spot channel preferences despite its narrow focus and a relatively new Next for Agents distribution channel:
| Top Policies Sold by Next Direct | Top Policies Sold by Next Agents |
| --- | --- |
| General Contractor | General Contractor |
| Carpentry | Landscaping & Lawn Care |
| Handyperson | Handyperson |
| Roofing | Painting |
| Personal Trainer | Tree Services |
| Painting | Roofing |
| Landscaping & Lawn Care | IT Consulting or Programming |
| HVAC Work | Appliance Instal., Service, Repair |
| Electrical Work | Tile, Stone, Flooring |
| Janitorial Services | Restaurants |
// Here you'll find another view of what Next agents sell the most
Vouch is an MGA that offers business insurance to funded, technology startups (insurtech is all about segmentation) – a homogeneous group it has easier access to as it is a preferred insurance provider for Silicon Valley Bank's client base, which includes approximately 50% of venture-backed technology and life science startups in the country.
Regardless of an insurer's distribution model – every insurance company has data, fewer have access to actionable data, and the most successful ones have access to exclusive insights.
I want to tell you a story which will bring me to my final point. Last month I've learned that Avi's favorite movie is As Good As It Gets. And "as good as it gets" is what Australian artist manager, business manager, and music producer Roger Davies told Pink back in June as she walked to the stage during the first of two sold-out shows at London's Wembley Stadium. "Roger was one of the first to identify that you can sell records and make a ton of money, but you'll sell more records if you can tour effectively," says Brad Wavra, Pink's North American promoter and senior VP touring at Live Nation.
So sure, some insurers can sell insurance and make a ton of money, and they certainly have more than enough to survive a shift in the market, but it won't be enough to move a crowd, build an audience or avoid the commoditization trap as many have never made a public appearance; that's the difference between selling records and breaking records.
Get Coverager to your inbox
A really good email covering top news.