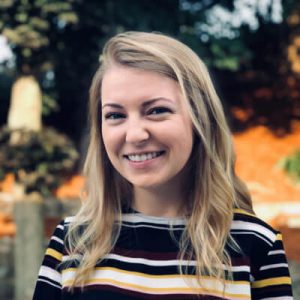 Former Glassdoor Executive Joins Clearsurance Board
Clearsurance, the first-of-its-kind crowdsourced review, rating and educational platform exclusively for the insurance industry, today announces the addition of Tim Anderson to its Board of Directors. Anderson will provide strategic counsel and direction to the Massachusetts-based startup.
Anderson brings nearly a decade of relevant experience from his various product management positions at Glassdoor, the trailblazing, crowdsourced employment review and rating community. Today Glassdoor is one of the largest and fastest growing online job communities capturing employee sentiment. There, Anderson was responsible for product vision and execution for both sides of the marketplace – job seekers and employers, including all aspects of user experience, growth and monetization.
"Tim's insights are critical as we prepare to launch a new version of our platform in the coming weeks and significantly grow our unique user base," said Michael Crowe, CEO and co-founder of Clearsurance. "His success growing the Glassdoor community to over 40 million users makes him an invaluable advisor to our team. Clearsurance, like Glassdoor, is growing rapidly while capturing customer sentiment. We're thrilled to have him on board."
Anderson currently holds the position of chief growth officer at Zapier, a service that connects applications and automates workflow. Prior to his tenure at Glassdoor, Anderson was a senior product manager for online photo management and sharing application Flickr where he focused on developing the community experience.
"Clearsurance is in position to be the Glassdoor, Yelp or TripAdvisor of the insurance industry , and I couldn't be more excited to use my experience to help continue development of this community for consumers and insurers," said Anderson.
Founded by Crowe and Todd Kozikowski, Clearsurance launched in 2016. Today, the website has curated nearly 60,000 reviews on more than 370 insurance carriers in the home, rental and auto markets. To learn more about Clearsurance or one of the many personal lines insurance companies currently reviewed on the site, please visit www.clearsurance.com.
About Clearsurance
Based just outside of Boston, Mass. and founded in 2016 by Mike Crowe and Todd Kozikowski, Clearsurance is the first-of-its-kind crowdsourced review, rating and educational platform specifically for insurance. It's designed to bring transparency and insights to help consumers make smarter insurance decisions, and to engage insurance carriers to showcase their brand to acquire and retain customers by publishing crowdsourced reviews and ratings. For more information, visit www.clearsurance.com.