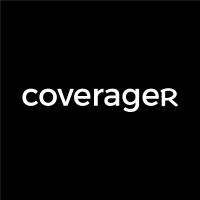 Faster and easier internet life insurance quote
"Faster and Easier." This is how the ValoraLifeteam describes their simplified life insurance quote experience.
ValoraLife, a bilingual approach to buying term life insurance online, has made its quotation process with no obligation even faster and easier to use. The life insurance quote experience, accessible through mobile devices, was modified to appeal to Latino consumers and the Millennium Generation today.
"We have thinned out for the new year, just like a lot of people, but we do not need to join a gym for this fix," said Eric Hernandez, brand director at ValoraLife. "Instead, we made adjustments to the life insurance quote process to make it shorter and easier to use, helping consumers save time, making it simpler and faster to protect the future of their family".
ValoraLife began in June 2016 in Texas with an easy-to-use consumer web site, which was recently awarded the W3 Prize for creative excellence on the web. 1 Valoralife.com is now available in fifteen states, and can be accessed from mobile devices in Spanish or English, allowing users to obtain simple and affordable life insurance in approximately 30 minutes. Now, with the changes to the quote experience , users simply enter into ValoraLife.com and click the "Quote" button to instantly see how much they would pay for the coverage they want.
"We believe that getting a quote in seconds through a mobile device is particularly attractive to young Latinos, of whom 94 percent go online through a mobile device," said Hernandez.
One aspect of ValoraLife's experience has not changed: users are not required to give any personal information during the quote process. Consumers told ValoraLife that they prefer companies not to contact them at such an early stage of the process.
"Many people, especially middle-income Latino families, believe life insurance is complicated, too costly and not a priority over other financial liabilities," Hernandez said.
However, a recent LIMRA study indicates that nearly half of Latinos are very concerned about dying unexpectedly without adequate financial protection, compared to about a third of the general population. 3 ValoraLife is simple, fast and affordable and can help family members maintain financial stability if the insured dies unexpectedly.
"We've made it so easy, there really is no excuse not to get a quote  right now," Hernandez said.
Other innovations from ValoraLife will be announced during the year.
About ValoraLife
ValoraLife offers a simple and affordable way to buy life insurance online that helps people fulfill the promise to protect what they value the most: the future of their families. ValoraLife offers two options: ValoraLife Term and ValoraLife Term Plus. ValoraLife Term Plus provides a premium refund element that returns 100% of premiums paid if the insured survives at the end of the policy (less fees and any amount due under the policy), the first of its kind available on the internet. ValoraLife is backed by MassMutual's legacy of more than 165 years of financial solidity. For more information, visit www.valoralife.com or search for ValoraLife on Facebook, Twitter and Instagram.
About MassMutual
MassMutual is a leading life insurance mutual insurance company offering a variety of financial products and services, including life insurance, disability income insurance, long-term care insurance, annuities, and retirement plans. For more information, visit www.massmutual.com.
Get Coverager to your inbox
A really good email covering top news.