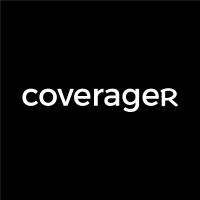 Face the Music
This week, Sayata, which operates a marketplace for insurance brokers and carriers, announced a Series A extension of $35 million. The company helps agents secure commercial coverage for their clients – with just a few details about the client, agents can get multiple quotes and move on to binding the policy.
In the funding announcement, Lior Prosor, a founding partner at Hanaco Ventures, shared his firm's thesis. "Sayata sits right at the heart of our insurtech 2.0 thesis. We believe the next multi-billion dollar insurtech companies will not be new consumer brands like generation 1.0, but rather solutions that transform the industry's current manual back-end processes into streamlined digital solutions."
Before you jump into a new venture solving the industry's backend processes, you should know that Sayata pivoted from one backend solution to another. The company originally launched with a cyber risk assessment offering for insurers and brokers that helps determine whether a company is at risk of a network or data breach. The SaaS solution would scan a range of sources linked to historical cyber breaches, leveraging machine learning algorithms to generate insights along with actionable recommendations to eventually help insurers price premiums more appropriately.
The beginning was promising.
Sayata raised $6.5 million and secured a partnership with AXA, which invested in Sayata through Kamet Ventures. "Protecting our clients against cyber risks is one of our top priorities, which is why AXA partners with trusted, best-in-class solution providers," said Guillaume Borie, CEO of AXA Next and AXA group chief innovation officer. "With Sayata, we can both improve our risk selection, as well as advance our clients' cyber security protection, which helps us partner with our clients effectively."
Sometimes you ignore your original instinct and things work out well but other times they don't, and if the CEO and co-founder of Sayata would have gone with his original instinct, Sayata – as we know it today – could have been here sooner. "I was having lunch with a buddy of mine from my MBA and he told me about this world of cyber insurance, which I knew nothing about," Asaf Lifshitz shared on a podcast in regards to how the first version of Sayata came to fruition. His initial instinct was thinking that it doesn't make sense. "Like how can you insure against cyber attacks? That doesn't add up to me," he said.
Lifshitz is a smart guy – he holds an MBA from Harvard, an M.Sc. in Physics from the Technion, and a B.Sc. in Physics and Mathematics from the Hebrew University. So, instead of pushing forward, he pivoted. In March 2019, the company emerged from stealth mode with "the deepest enterprise-grade risk assessment solution in the cyber insurance industry" and by February 2020, it already had a platform that "streamlines" the quote-bind-issue process. In essence, Sayata went from insurtech 2.0 (risk assessment and underwriting innovation in an emerging field) to insurtech 1.0 (efficiencies around sales). I guess Prosor defines insurtech 2.0 differently.
When I was five I was fascinated by the radio. I believed there were tiny singers producing music behind the speaker grills so I sat very close to try and see them. Of course, the radio works by transmitting and receiving electromagnetic waves but for the average 5-year-old, it's easier to envision tiny singers than electromagnetic waves. Let's imagine Sayata as a radio – it transmits client data uploaded by a broker to carriers/MGAs and receives back quotes, which are then presented to the broker. Sayata claims that it developed a marketplace that is fully automated and done online, but in reality (and unlike a radio) the process is not fully automated. The company currently has an opening for an Insurance Operations Manager who will be responsible for "entering bind instructions to the carrier, either directly to the underwriter or via the carrier portal." Basically, the manual process isn't going away, it's just switching hands until/if carriers decide to play along.
Most folks need to find a job while a select few have the privilege of finding a problem to work on. "We had this idea that it would be cool if we can find a problem to work on," Lifshitz shared about how the founders came together to launch Sayata. When you're looking for problems, you're going to find them, and after the first problem didn't work out, the folks at Sayata looked for another one and they discovered that the insurance industry has a big efficiency problem. Pure genius.
There's an interesting trend happening in the world of intermediaries. Insurance agents like to remind everyone that insurance startups which looked to replace them now want to partner with them. Of course, insurance agents are not unique – real estate agents will have no problem finding articles about whether or not technology will take their place. Now however, more insurance and real estate startups are looking to help agents do their jobs more efficiently. Sayata is one example. Side is another – the real estate startup raised over $300 million to help high-performing agents create, grow, and power their own brands and businesses with the support of a full-service model and an end-to-end tech platform.
Efficiency is a tricky business – we all want it but not all of us are willing to pay for it. Companies like Oracle, Salesforce, and Microsoft face significant challenges selling their solutions to major enterprises with big budgets. So, imagine how difficult it is to sell efficient-driven solutions to small businesses such as insurance agencies with limited budgets. According to a Deloitte survey commissioned by Google, 80% of US small businesses aren't taking full advantage of digital tools such as data analytics and more sophisticated online tools.
Sayata, with its somewhat automated product, is betting on efficiency. But if it would stop to think about the forces of nature, they would know that in the world of insurance agents loyalty beats efficiency. "The property and casualty insurance industry is highly competitive in the areas of price, service, product offerings, agent relationships and methods of distribution," according to Travelers. What's more, the insurer lists disruptions to its relationships with independent agents and brokers as a business risk. Most insurers don't have great relationships with policyholders but many do have strong relationships with independent agents. The majority of these relationships weren't built around efficiencies – they exist thanks to a competitive price for the customer and a competitive commission for the agent.
One of the biggest inefficiencies known to mankind solved by technology is takeout orders. Despite this major benefit, food delivery platforms like Grubhub aren't recruiting restaurants by talking about the amount of time they can save them and the number of mistakes they can help them avoid by not having to take orders over the phone. When a company can help you sell more, there's no need to highlight other benefits because for most businesses sales is the number one factor, not efficiency.
Sayata says that it delivers rapid growth to insurance brokers and carriers that focus on small-to-medium businesses. The rationale behind this statement for a company that doesn't actually bring consumers to the door is that if you are more efficient you have more time to sell more. While there is some truth to this, in insurance, most policies aren't sold thanks to efficiency – they are sold by persistency. And often, being persistent clashes with being efficient.
Get Coverager to your inbox
A really good email covering top news.