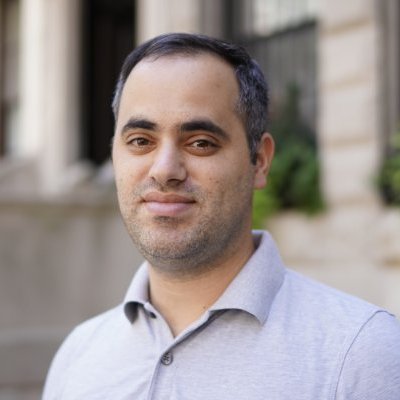 Expedia Group Acquires Pillow and ApartmentJet
Expedia Group has acquired two startups that help multifamily property owners manage short-term rentals – Pillow, a software solution that helps building owners and managers empower their long-term residents to rent their residences, and ApartmentJet, a software solution enabling the rental of guest suites in multifamily communities.
Expedia, which acquired Airbnb competitor HomeAway in 2015 for $3.9b, is looking to "unlock urban growth opportunities" that will contribute to HomeAway's ability to add an even broader selection of accommodations to its marketplace and marketplaces across Expedia Group brands.
Founded in 2014 with $16.2m in funding, San Francisco, CA-based Pillow makes it easy for multifamily community owners to give residents the ability to list their apartment units as short-term rentals without violating their lease restrictions. Chicago-based ApartmentJet, was founded in 2016 and has raised $1.2m, to enable owners to help visitors enjoy guest suites at their properties. Both companies target property owners, who according National Multifamily Housing Council, manage about 29 million apartment units in the US.
"Demand for short-term rentals in U.S. urban destinations has been growing impressively over the past several years. In order to be able to deliver our customers what they are asking for while at the same time promoting responsible renting, Expedia Group is committed to delivering solutions that give urban building owners, managers and communities control and transparency over short-term rentals. Our acquisitions of Pillow and ApartmentJet are important and foundational investments in the Expedia Group platform. Through the acquisition of these innovative companies, we gain technologically advanced solutions that will help us give travelers new options for great places to stay in popular destinations while benefitting residents, owners, managers and local tourism. These acquisitions are yet another step forward to delivering on our Expedia Group purpose of Bringing the World within Reach for customers and partners around the globe." – President and CEO of Expedia Group, Mark Okerstrom.
Enter insurance. HomeAway's preferred insurance vendor is Proper Insurance, ApartmentJet partnered with Assurant, and Pillow offers property owners the Airbnb Host Protection Insurance.
Bottom Line: One lucky insurer will be selected by Expedia to offer short-term rental insurance across all its sites (a forward-looking statement) .