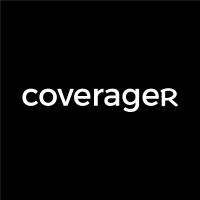 Ethos raises life insurance policy limit to $2 million
Effective October 6, 2021, Ethos Life will offer policies up to $2 million for Americans between 20-50. Ethos doubled the policy limit for those 51-60 from $500K to $1M and for those 61-65 from $250k to $500K, "all available in minutes and without a medical exam or blood test."
The company shares that its goal is to create access to life insurance for a broader demographic of U.S. families, including more women and more low- and middle-income families, and that "it's making good progress" in this area: over 40% of new policy holders in the first half of 2021 had incomes of $60,000 or less. Almost 40% of new policy holders were under the age of 40. Since January 1, 2021, the top five occupations held by new policy owners were homemaker, insurance agent, business owner, teacher, and registered nurse.
There are always two sides to every story and you've now read Ethos' side of giving a broader demographic access to life insurance. Now, let's look at the other side – Ethos' original story of selling life insurance to the next generation while cutting out commission-based agents. Almost 40% of new policyholders being under the age of 40 means that over 60% are above it. This is driven by the company's growing number of independent agents who prefer to target older demographics and Ethos is playing along – it recently introduced an in-house level simplified issue term product that targets higher-risk customers and offers up to $100k in coverage, and earlier this year a new final expense product was introduced with a great level of excitement. I wonder how many of the company's investors know what final expense is.
The other piece to pay attention to is the top five occupations held by new policy owners. Insurance agent is second on the list and this is an expected side effect of the aggressive recruiting efforts – agents are not just selling Ethos products, they are also buying them, after all, the company offers a variety of incentives for agents and every premium dollar counts.
"Even before the pandemic, the reality we were dealing with is that one in twenty children will lose a parent before they turn 15, and if it's a breadwinning parent, most of those families will go bankrupt within three months. Ethos' proprietary underwriting engine is a constantly improving data cycle for precision matching of people to policies. These improvements have enabled this latest policy expansion, one of many moves we're making to match more families with the best possible policy to suit their needs." – Ethos CEO and co-founder Peter Colis.
Get Coverager to your inbox
A really good email covering top news.