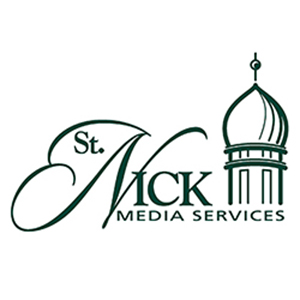 Entertainment Risk Goes Live with ClarionDoor Issuance
Santa Barbara, California — August 14, 2018 — ClarionDoor, Inc. (ClarionDoor) is pleased to announce Entertainment Risk, a market-leading program administrator specializing in coverages for the entertainment and hospitality industry, has successfully implemented ClarionDoor's CD Issuance to handle new business, endorsements, and renewals for the company's general liability, liquor liability, and excess programs in 18 states.
Expanding on a prior implementation of other components in ClarionDoor's CD Digital Distribution Suite, Entertainment Risk selected CD Issuance to provide a modern solution which could easily handle the company's policy issuance process and consolidate applications across lines of business. CD Issuance fully automates the policy lifecycle and mitigates the manual rekeying of policy information while aligning business processes on a single enterprise system.
"Given the success we had already achieved with ClarionDoor's CD Rating and CD Quoting Portal, selection of CD Issuance was an easy decision," said Ted Nolan, CEO for Entertainment Risk. "ClarionDoor's modern, cloud-based solutions have made us more efficient and enabled us to focus more on the business and our customers."
CD Issuance is a full digital solution that enables insurance companies to issue policies from any source at any time. The business-friendly user interface (UI) empowers users to quickly adjust policy documents and instantly generate customer policies, thereby enabling better speed-to-market and a more positive customer experience.
"We are thrilled with the successes Entertainment Risk has achieved with ClarionDoor," said Patrick McCall, chief sales officer for ClarionDoor. "With the implementation of CD Issuance, now Entertainment Risk has a fully-automated, cloud-based solution for rating, quoting, binding, and issuance."
# # #
About Entertainment Risk
Founded in 2014, Entertainment Risk is a program administrator providing insurance solutions for bars, nightclubs, and entertainment venues. We take tremendous pride in being industry market leaders of the hospitality and nightlife industry, providing unparalleled underwriting, easily accessible risk management, and expeditious claims services. With locations in Georgia, California, and Utah we understand our role as industry market leaders and serve as your industry focused advocate. We will always focus on what really matters, the basics: great service, ease of use, and honesty and respect for our customer's time, money, and trust. For more information about Entertainment Risk, visit the company's website at www.entertainmentrisk.com.
About ClarionDoor
ClarionDoor delivers enterprise-class rating, quoting, and issuance solutions to P&C insurance organizations via the company's flagship product, CD Digital Distribution Suite, which includes CD Rating and CD Issuance. By embracing cloud technologies and industry standards, ClarionDoor's experienced team of insurance and technology professionals helps P&C insurance companies and MGAs quickly generate accurate, real-time insurance quotes, and on-demand reports with integrated analytics. ClarionDoor's best-in-class user interface, integrations with third-party data providers, ability to automatically generate ACORD XML web services, easy rate plan creation, and reliance on flexible delivery models, ensure rapid implementations and 100% customer satisfaction. For more information about ClarionDoor or CD Digital Distribution Suite, please visit the company's website at www.clariondoor.com.