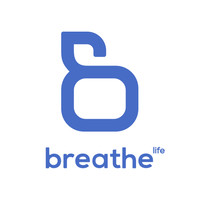 Embracing Transformation at Teachers Life
Teachers Life is a member-driven fraternal insurer with a social mission: to improve the health and wellbeing of its members and the communities in which they live. This defining mission has the team at Teachers Life re-imagining member benefits – and the ways they are delivered – for the modern consumer. 
In particular, digital technologies are playing a key role in the company's brand transformation strategy. Martha Turner Osborne, the Chief Marketing and Sales Office at Teachers Life, noted: 
"Digital excellence needs to be a fundamental part of our value proposition."
A great example of how Teachers Life is leaning into its mission with digital is the recent rollout  of its Virtual Wellness Program powered by Virgin Pulse. Unlike other insurers, Teachers Life is offering its members this best-in-class wellness benefit to encourage healthy living. It's one of several initiatives underway at Teachers Life that embrace digital-native technologies in service to its members and its mission.
Teachers Life is also transforming its core business – life insurance – with best-of-breed technologies to help drive growth and enhance its member experience. In particular, the ability to attract, service, and engage customers on their own terms is a key priority. To this end, Teachers Life has selected the Breathe Life hybrid distribution platform. According to Turner Osborne: 
"We selected the Breathe Life platform as the innovation engine for digital distribution, ensuring our Members are fully supported – and delighted – as they shop for our products."
Powered by the Breathe Life platform, Teachers Life members can research, shop for, and sign/execute new policies with the support of an advisor or independently. By optimizing sales across channels, Teachers Life is making it easier and faster to become a member while reducing the costs associated with acquiring new members.
Increasing sales and reducing costs are two of the primary benefits of digitizing insurance distribution and it can be done on a reasonable budget, as evidenced by Teachers Life and other not-for-profit fraternal insurers. In fact, many smaller insurers have been successful with digital transformation projects by partnering with specialized InsurTechs such as Breathe Life for digital distribution.
Another big benefit of partnering with digital-native InsurTech companies is future-proofing critical business processes. Modern, cloud-based technologies are continuously updated to ensure your platform is always up to date. Many technology platforms also use application programming interfaces (APIs) to more easily connect with existing systems, making it possible to extend the life of older, otherwise outdated systems.
Savvy insurers realize that modernization isn't a nice-to-have – it's critical to remaining relevant and competitive. Consumers have many choices when it comes to purchasing life insurance:  they need reasons to choose you. Teachers Life is committed to offering exceptional products with an exceptional member experience today and into the future. 
How do you plan to stay relevant? 
Breathe Life is redefining life insurance distribution whether driven by advisors, consumers, or a hybrid of both. Our Hybrid Distribution platform provides life insurers with best-of-breed tools to increase the speed of policy delivery while reducing operational costs. 
Breathe Life also makes it easy to get started. We offer a modular approach to your business challenges while reducing upfront costs and risk.  We'd love to get your thoughts on how you're approaching transformation and how we can help you in this process. Reach out to me directly at patrick@breathelife.com to discuss your distribution challenges.