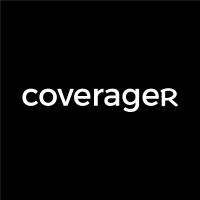 Driver Feedback by Honda and Acura to challenge telematics insurers
Honda and Acura introduced a new Driver Feedback feature to the HondaLink® and AcuraLink® connected-vehicle apps. The new app-based feature, powered by Verisk Analytics, will allow participating Honda and Acura drivers to receive feedback on their driving techniques and to potentially earn discounts on auto insurance rates in 42 US states.
Available to owners of eligible Honda and Acura models, Driver Feedback can equip drivers with insights into behind-the-wheel behaviors that have proven correlation with insurance claims, including crash occurrences. With the customer's consent to participate in this program, vehicle data is shared with Verisk which analyzes the data and provides detailed feedback through the app along with an overall Driving Score.
Over a longer period, drivers who have opted-in to the Driver Feedback feature may receive score-based offers for insurance discounts through the AcuraLink® or HondaLink® app.
Driver Feedback is designed to educate Honda and Acura owners on ways to improve their driving and encourage greater fuel efficiency. The Driving Score has five components, which, according to Verisk, are among the leading predictive factors of risk: Smooth Driving, Speed Responsibility, Consistent Driving, Driving Time and Time Behind the Wheel. These components are used to produce individualized feedback based upon individual driving patterns to improve users' driving. More than just generic recommendations, these draw upon insurance industry loss data and are designed to promote positive behavior change by focusing on controllable aspects of the driving experience.
After approximately three months of driving, participants with higher Driving Scores may receive a prompt through the AcuraLink® or HondaLink® app alerting them that their driving has made them eligible for an automobile insurance discount with participating insurance companies such as Nationwide.
//Insurance discount offers not available in eight states at time of program launch: AK, CA, FL, HI, LA, MA, NY and OK. Additional states may be added over time.
Get Coverager to your inbox
A really good email covering top news.