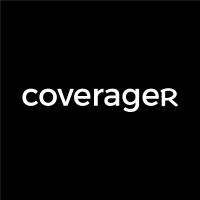 Don't Go it Alone, Go With Liberty Mutual
When eBay first launched its API back in 2000, the Wall Street Journal wrote: "EBay's new technology – with the decidedly uncatchy name of eBay API (for eBay application programming interface) – reflects the company's growing belief that it can get a piece of e-commerce beyond the confines of its popular online trading post at eBay.com." Twenty years ago this was a belief but today, as more and more industry lines are being blurred, API-based insurance is gaining popularity. After all, it's wiser to enable outside entrants to be your partners than sit behind and watch them turn into your competitors.
Earlier this month Liberty Mutual announced it has created a Renters Insurance API that streamlines the process to purchase coverage. "Functioning on both mobile and desktop, the quote and bind offer is integrated into your digital experience, so there's no need for individuals to be rerouted to LibertyMutual (dot) com or to call an agent – customers can purchase insurance when and where they want." And as a show of its commitment, the Boston-based insurer plans to scale up its API service and be available nationwide before year-end.
"This has been a vision of ours for quite some time, and we knew that now was the time to execute," says VP, Partner Enablement at Liberty Mutual Insurance, Amanda Goodwin, who along with her team turned this vision into a reality. "The reason why we ultimately went with simple renters is that we realized we needed a simplified product for this to really work," adds Goodwin who highlighted the importance of offering a customer experience in which customers felt they were already part of the process of buying insurance as the vast majority of questions were answered.
People are delaying homeownership and more are renting but when you look at how many have renters insurance, there's definitely a gap in the market, points out Kelly Piotrowski, Director- Next Generation Partnerships at Liberty Mutual Insurance. "There are perceived barriers to purchasing so having a simple product that you can integrate with a partner and meet people where they are, becomes a compelling story." On the one hand, only 40 percent of renters have insurance. On the other hand, the rise in proptech startups, such as rental management software companies, rental companies, and companies that provide moving services, are all great candidates for companies willing to offer customers options to easily obtain a quote for insurance to round out their offering. After all, insurance is a universal product and a rational purchase.
San Francisco-based ROOM8 is a great example of a Liberty Mutual's Renters Insurance API partner. Targeting millennials and Gen Z renters, the company's platform uses a proprietary roommate-matching algorithm to connect users, recommend rentals, and meet rising trends in co-living. Its app enjoys a 4.6-star rating on the App Store with feedback ranging from "It makes the whole process of finding roommates easy and enjoyable!" to "The best app to find roommates in Miami" and that should give you an idea of ROOM8's value proposition in the areas it operates. After all, a marketplace is often judged by its markets.
"We've been able to integrate with some partners and start quoting in under two weeks," Piotrowski points out, explaining that their API is built with modern technology and is designed to serve many different types of partners offering a super simple, super straight forward process. But this move by Liberty Mutual isn't about 'only being online.' Five years into analyzing every move and countermove of well-known insurance players and Liberty Mutual can do away with misconceptions around mobile-only, mobile-first or online-only. The most pressing problem at hand for every insurer is how to effectively attract and acquire new customers in an era in which attention is scarce and conversations are lost. And to further complicate the problem at hand, customers often travel between these various overlapping segments valuing phone calls over image-recognition, empathy over efficiency and humans over bots. "what we are trying to do is just eliminate the friction points," is something emphasized by Piotrowski who explained that regardless of the distribution channel, a policyholder enjoys all the benefits that come with being a Liberty Mutual customer. And partners, too, have access to benefits as they enjoy access to Liberty Mutual's expertise in go-to-market strategies as they've been at this for a long time. "We have decades of experience working with partners to create value for the customer, the partner and Liberty Mutual. We have close to 15,000 partners in the US alone," says Goodwin.
While Liberty Mutual's partnership program has established itself as an industry leader over the past 40 years, the company continues to attract additional partners through new business models like this API. New features like proof of insurance and claims capabilities are on the insurer's roadmap to provide even more value to customers & API Partners. To learn more about the program or if you are interested in becoming a partner, visit libertymutual.com/renters-api or contact API.Partnerships@libertymutual.com.
Get Coverager to your inbox
A really good email covering top news.