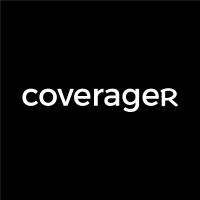 Digital Identity Pioneer IdentityMind Global Lands $10M
IdentityMind Global, the leader in Digital Identities You Can Trust, today announced that it has closed a $10M Series C round of financing. In addition to all existing investors, the round was co-led by Benhamou Global Ventures and Eastern Link Capital and included Hanna Ventures, Overstock.com, and Zanadu Capital Partners.
IdentityMind provides a SaaS RegTech platform that builds, maintains and analyzes digital identities worldwide, allowing companies to perform identity proofing, risk-based authentication, regulatory identification, and to detect and prevent identity fraud.
According to Garrett Gafke, President and CEO, IdentityMind Global, the new funds will be used to drive expansion within international markets (Asia, Latin America and Europe), sales, marketing, and the company's new business unit specifically dedicated to providing know your customer (KYC) and anti-money laundering (AML) solutions to address the regulatory and compliance requirements of the rapidly growing Initial Coin Offering (ICO) and cryptocurrency markets.
"We feel privileged to be working with an elite group of high quality investors who have a proven track record of success," said Gafke. "The market demand for digital identity-based solutions in today's global digital economy is booming. IdentityMind, the pioneer in digital identities, with hundreds of customers spanning six continents, is uniquely positioned to meet growing global market demand."
Market research firm Frost & Sullivan estimates the global RegTech market could reach $6.45 billion by 2020. IdentityMind's platform – uniquely built upon digital identities – provides AML, including KYC, transaction monitoring, sanctions screening and fraud prevention solutions. Further accelerating RegTech growth in financial services and virtually every industry in 2018 is the May 25, 2018 EU General Data Protection Regulation (GDPR) which dictates how companies address data privacy and protection in Europe. IdentityMind fully complies with GDPR and supports customers looking for a GDPR compliant RegTech solution.
Eastern Link Capital, a China focused private equity fund and new addition to the IdentityMind investment team, provides deep domain experience and knowledge of the Chinese and Asian markets. IdentityMInd recently opened an office in Beijing, China to capitalize on these opportunities.
"We're excited to join the IdentityMind investment team and see the indispensable value they deliver to any company conducting digital business," said Yudong Hou, Managing Partner, Eastern Link Capital. "The ongoing growth of synthetic or stolen identities requires digital identity-based solutions to prevent identity fraud and maintain the integrity of the global digital economy. IdentityMind has been identified as a 'go to' partner for those companies needing to implement an effective defense to identity thieves, online fraudsters, and money launderers worldwide."
Demand for identity-based solutions is exploding given that global identity theft, associated with non-stop data breaches and the corresponding loss of personally identifiable information (PII), continues to grow. According to the 2017 Norton Cyber Security Insights Report, cyber-criminals were responsible for incurring $172 billion worth of damages to 978 million consumers in 20 countries in 2017.
"IdentityMind has been at the forefront of helping companies navigate the regulatory compliance waters of the fast-growing, multi-billion dollar cryptocurrency and ICO industry," said Patrick Byrne, CEO, Overstock.com, and an investor in IdentityMind. "ICOs and cryptocurrencies are going mainstream and IdentityMind is one of the key players in helping ensure transparency, legitimacy, security and compliance which will only lead to faster and greater marketplace adoption." In the last six months, IdentityMind has worked with over 40 ICO customers, evaluating more than 150,000 users around the world who contributed almost a billion dollars in digital currency.
"We're excited to continue to invest in IdentityMind," said Eric Buatois, Managing Partner, Benhamou Global Ventures. "Our investment confidence is based on IdentityMind's continued dynamic growth, global expansion, penetration of new and exciting markets, and increasing customer demand for the company's identity-based solutions."
Get Coverager to your inbox
A really good email covering top news.