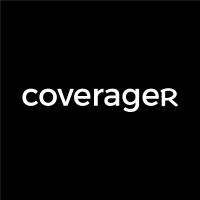 Data and intuition
In a futuristic world life insurance companies would alert us before experiencing a heart attack. They would intervene and take control of our cars if they detected that we are intoxicated or distracted. And they would protect us from intruders trying to break into our homes. Bill Gates famously said that we always overestimate the change that will occur in the next two years and underestimate the change that will occur in the next ten. In less than ten years, companies such as Apple, Volvo, and Ring have developed such capabilities, bringing us into the future minus the life insurance companies.
There's no arguing that companies with the greatest incentive to save lives are life insurers, yet others beat them to the punch. And this fact alone should be the life insurance industry's aha moment, because industry lines are getting blurred and competition is no longer just internal. If Apple decided to partner with an insurer to offer life insurance, just like it did with Goldman Sachs around credit cards, there's no doubt that Apple Life (assuming that would be the name) will become the fastest-growing insurance company in history. The amount and variety of user data Apple has including location, habits, financials and health gives them leverage not just amongst insurers, but also among consumers who will understand the logic and benefits of buying life insurance from Apple.
The last part of Bill Gates' famous quote is "don't let yourself be lulled into inaction." In the past few years, life insurers have been presented with a range of options, yet the one option most chose was inaction. When you've built a successful company, it's very convenient and tempting to stick to the playbook that made the company successful in the first place. But success isn't guaranteed. And if you ask Mandy Luo, Chief Actuary and Head of Data Science at ReMark, SCOR's insurtech company dedicated to reshaping the way insurance is developed, distributed and perceived, it's a disrupt or disappear kind of moment. For years life insurers have been in the business of underwriting risk. This time, however, they face a different kind of risk – the risk of their own failure due to a changing and demanding market and consumer landscape. Years and years of inactivity made life insurers slow (legacy systems), and focusing on just one muscle (insurance) made them weak everywhere else. So, if there was a policy that offers protection against business failure, most life insurers would be considered high-risk.
According to SCOR, a tier-1 global life and P&C reinsurer, the reinsurance industry is all about combining technical expertise and experience with the developments of science. But despite the many tools the industry uses to conduct activities such as models, databases, pricing and reserving tools, there's also a need for personal judgment, human expertise, convictions, and even feelings to correctly underwrite. And if you ask Jeff Bezos, he'll go even further. "All of my best decisions in business and in life have been made with heart, intuition, guts… not analysis," he said. "If you can make a decision with analysis, you should do so. But it turns out in life that your most important decisions are always made with instinct and intuition, taste, heart."
For the past few years, SCOR has been following the data and its intuition to offer life insurers the tools and confidence to promise customers more than a promise to pay out. The reinsurer is looking to reposition insurers as health and well-being experts dedicated to their customers' long-term health and happiness, and one noteworthy initiative is BAM (Biological Age Model), a solution developed in partnership with key players in the wearable technology industry, which leverages wearable data to compute a person's biological age. The essence of BAM is, regular physical activities contribute to reduced risk and prolonged life expectancy. This makes someone "younger" than his or her physical age, creating engagement incentives with tangible rewards.
With the number of connected wearable devices worldwide expected to grow to over 1.1 billion in 2022, SCOR is betting on data for better underwriting and better relationships with consumers. In a comprehensive study, SCOR's findings demonstrated that the number of steps per day has a strong mortality predictive power and is relevant for risk selection. The findings also suggest that wearable data is able to complement disclosures, health exams and fluids used during traditional underwriting, while enabling insurers to continuously update their risk assessment. In other words, wearable data, if used properly, offers insurers several attractive benefits including continuous underwriting to minimize risk, ability to offer competitive pricing, and speeding up the purchase cycle.
But SCOR didn't stop there. It developed a methodology to correlate the critical illness relative risk per condition to the relative mortality and morbidity risk, and it partnered with Garmin, one of the leading wearable manufacturers in the world, to enhance the Biological Age Model even more. The partnership allows SCOR and its partners to access data beyond steps including rest, heart rate, sleep, and calorie burn, ultimately delivering more underwriting insights. "Combining the health data from Garmin wearables with the analytical capabilities of BAM creates a powerful solution for both insurance companies and their customers," said Joern Watzke, Director of Global Business Development at Garmin Health. But perhaps the biggest commitment by SCOR is the fact that they are standing behind their product. "SCOR is willing to adjust its reinsurance rates based on the activity level," says Luo, while highlighting that partners also enjoy greater access to data and insights. "We've made it clear that the consumer insights are jointly shared with the carrier."
In a joint study by LIMRA and EY exploring the needs and attitudes of financial professionals, an obvious yet worthy observation was made around the difference between a transactional and relationship approach when it comes to products and services. The study found that advisors operating in insurance-oriented models rely more on client quantity, deriving less income per client than advisors operating in more investment-oriented models. And if carriers are able to offer a broader range of products and support, advisors can deepen relationships with their clients, ultimately allowing for cross-selling opportunities and future solutions to fit clients' changing needs. Clearly, breaking beyond the traditional transactional relationship life insurers have with policyholders will be beneficial, and the BAM initiative, coupled with ReMark's consumer-facing Good Life app, gives insurers the opportunity to develop a more meaningful relationship around a topic many care about – living longer and healthier. "If people feel like they are connected with their insurance company which is helping them keep healthy, it's just going to be a win for everybody," says Allison Broglie, ReMark's Head of North America, while emphasizing the ultimate goal. "If our health isn't ultimately getting better, I think we're losing part of what we're trying to gain here."
Sometimes the path to innovation isn't smooth, especially if you're unfamiliar with the road ahead. "This is not known territory for insurers," Broglie states in regards to why life insurers haven't embraced innovation more openly. "Traditionally, life insurance has been about selling the policy, maybe following up to cross sell or upsell, and then you kind of wait. This is a whole different model that we are trying to do." And when you introduce a different model you lack the experience data. "There is no known data in the past 20 years that's telling an actuary comfortably 'hey we have seen the experience and you can price based on the data,' Luo highlights. "It's a million-dollar question whether long-term wearable impact to portfolio health is going to be 5 percent claim point or 10 percent. But we are willing to test and learn because it is the simply right thing to do.
The other challenge with innovation is that sometimes we focus too much on innovation itself. We talk about algorithms, technologies, and research and design, while forgetting that behind every necessary innovation lies a basic need. In 1889, André and Édouard Michelin founded a tire company that is now the second largest tire manufacturer in the world. They were true innovators; they invented the first automobile tire, the first tire able to handle speeds above 100km per hour, and the first removable rim. But these innovations weren't enough to drive success since not many owned cars in France at the time. So, instead of just focusing on their innovative products, they decided that a simple ratings guide (known today as the Michelin Guide) for hotels and restaurants would compel the limited number of drivers to use up their tires by driving to these locations, which will eventually cause them to buy more tires.
SCOR, which also has French roots, is applying research, developing algorithms, and leveraging technology to help the industry innovate. But behind these innovations lies a basic need for a better insurance product and helping people lead healthier lives.
This piece is from an upcoming Health and Wellness report by Coverager and SCOR. 
Get Coverager to your inbox
A really good email covering top news.