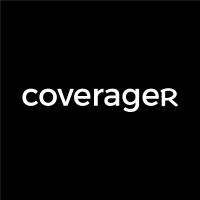 The Other Side of Quality Leads
I'm a fan of big titles. However, one of the many complaints about EverQuote is that it sells customers' data to third parties that are not insurance-related. Personally, I found it hard to believe that a company with over $37 million in funding, that gets over 2 million monthly visitors, and has something close to a 4 star rating on Glassdoor, would do such a thing.  So, I checked. I started with reviewing the process of buying insurance leads, but before that, I reached out to Brent Byrd. Here's what he had to say:
*
Brent, you used EverQuote in attempt to compare insurance quotes. Before we talk about your experience, can you tell us how you came across EverQuote?
Yahoo ad. On their front page. I just saw it there again this morning.
Have you ever compared insurance quotes before?
Yes, I've used Progressive, State Farm, USAA, Safeco and probably more. Did everything online and it was easy. Good experience.
Let's talk about the EverQuote experience. What insurance were you looking for? 
I was looking to compare auto and renters insurance.
How many quotes did you receive through EverQuote?
I only received 3 due to the fact that my phone started ringing within minutes of filling out the EverQuote form, and it did not stop ringing for days. I would be on the phone getting a quote and I would receive 4 calls while trying to talk to an agent.
Based on your review on Highya.com, ever since you submitted your info to EverQuote, you've been getting many calls a day. Are all these calls insurance related?
Yes they are all insurance related, but about 3 days later I started getting a lot of other calls selling me various things that include time shares etc. I believe they sold my information to companies other than insurance.
If you can say anything to the CEO and employees of EverQuote, what would it be?
Companies like EverQuote are what's wrong with business today. Companies like them are just making money providing nothing and feeding off of our trust. I would like to make people aware of these kind of companies and save them from the 100's of phone calls I received.
After all this, would you use insurance comparison websites again?
No.
*
With that in mind, here's my experience:
Buying Leads is Easy as 123
Well, almost. Agent License Number field got me. But not in the way you think. Unfortunately, some lucky insurance agent already has this number – 123 – as his/her agent license number. Someone also has 1234, 12345, 123456, 1234567, 12345678 and 12345679. EverQuote, unlike QuoteWizard and PreciseLeads, which make you wait to speak with a representative before you can set up your leads account, offers everything online, instantly. In sum, to purchase leads via EverQuote, you need an agent license number (dummy entries allowed, allegedly) and a credit card. Play here.
Curiosity kept me going. I submitted a payment with the hopes that EverQuote's sophisticated mathematics and enterprise class technology will verify my data and reveal that I'm not a real insurance agent.
I was wrong.
And just before reaching out to EverQuote for a refund and a request to cancel my account, I received my first auto insurance lead, which cost me precisely $13.
That can't be a good business process. Disclosure: I haven't experienced the full process of setting up an account with QuoteWizard and Precise Leads, as they require talking to a representative. Perhaps "fake insurance agents" can access their platform as well, but these companies make it a bit more challenging for the average spammer. Also, it could very well be that there are real insurance agents out there with the following license numbers: 123, 1234, 12345, 123456, 1234567, 12345678 and 123456789.
Moving on.
Checkbox 2.0
According to Wikipedia, A checkbox (check box, tickbox, tick box) is a GUI widget that permits the user to make a binary choice, i.e. a choice between one of two possible mutually exclusive options. Keyword: two. For example, the user may have to answer 'yes' (checked) or 'no' (not checked) on a simple yes/no question. But that's Wikipedia. This is The Zebra:
As you can see, a checkbox appears, but with only one option. Not two.  Remember the days when shared leads were a big no-no? I do, and those days are long gone. But shared leads is not the issue. The issue is that consumers are mislead during the insurance buying process. For example, The Zebra can offer a Tesla quote on behalf of Allstate, but Allstate can't offer a Tesla quote on their own website.  This is The Zebra. It is good-looking. But can a customer really secure a quote? And we all know how well the average consumer understands the difference between estimates, quotes and binding quotes.
Worried About AI? You Should Worry About Lead-Gen
Bold. I know. But follow along. Think about what happens when customers try something new that doesn't work out in a field they know very little about? They move on and look for familiar solutions and these solutions are rarely local and friendly insurance agents. Typically, they are brands like GEICO, Allstate and State Farm. Brands with budgets. Brands that can afford a No. 1 spot on Google Search. Just ask Brent Byrd; He gave up on his insurance comparison quest and decided to stay with his current insurer.
Oh, and this is Brent Byrd…because one should always leave on a good note.
Get Coverager to your inbox
A really good email covering top news.