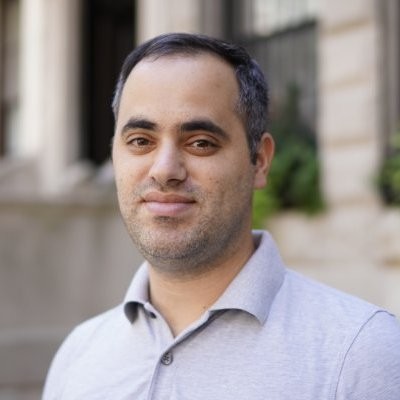 Court approves seizure of $30 million in assets from Vesttoo co-founders & execs
The Tel Aviv District Court has approved to seize a total of NIS 117 million (~$30 million) from Vesttoo co-founders Yaniv Bertele and Alon Lifshitz ($23 million), and two former employees and a service provider ($7.2 million).
In the court request, Vesttoo looked to seize NIS 768.6 million (~$201 million) from Bertele and Lifshitz, and NIS 247 million (~$65 million) from Udi Ginati and Josh Rurka, the two former executives at the company, and Tal Ezer, the service provider.
Aside from the fraud allegations, Vesttoo claims that the company's money was used for family vacations, flights on private jets, private medical services, aesthetic treatments, paying for surfing school, and organizing a luxurious birthday party.
According to Israeli media reports, the foreclosure requests included bank accounts and real estate assets.
Vesttoo: A Timeline of Triumph and Turmoil
2018: Vesttoo is founded by co-founder and CEO Yaniv Bertele and co-founder and chief product officer Alon Lifshitz to create an alternative reinsurance market.
Aug 2021: Vesttoo raises $6M led by Hanaco venture capital fund.
Nov 2021: Vesttoo secures $15M in funding from Mouro Capital, Banco Santander's fintech venture capital arm, MS&AD Ventures, and others.
Aug 2022: Vesttoo announces its partnership with Clear Blue Insurance Group. Jerome Breslin, President and CEO of Clear Blue Insurance, praises Vesttoo's methodology. "

We've been working with Vesttoo for years, and their methodology has proven itself time and again. Their data-driven process is able to radically speed up the reinsurance process, allowing us to provide insurers with the capacity they need to thrive."

Oct 2022: Vesttoo raises $80M co-led by Mouro Capital and a private equity fund, reaching a valuation of $1 billion 🦄.
June 2023: Vesttoo completes a $120M renewal of quota share reinsurance cover for a leading London Lloyd's syndicate.
July 17, 2023: Allegations arise that Vesttoo misstated collateral in two separate reinsurance transactions.
July 18,2023: Key executives at Vesttoo resign in light of the impending investigation.
July 24, 2023: Additional Vesttoo employees leave, and Clear Blue Insurance Group discontinues their partnership with Vesttoo.
Aug 1, 2023: Vesttoo announces a 75% workforce reduction.
Aug 3, 2023: Vesttoo's board removes co-founders Yaniv Bertele and Alon Lifshitz from their executive positions.
Aug 9, 2023: Ami Barlev is named as Vesttoo's interim CEO.
Aug 10, 2023: White Rock Insurance sues Vesttoo over allegations related to fraudulent LOCs.
Aug 11, 2023: A New York court freezes Vesttoo's assets.
Aug 15, 2023: Vesttoo files for Chapter 11 bankruptcy protection in the US.
Aug 27, 2023: The Vesttoo board officially terminates the company's co-founders, Yaniv Bertele and Alon Lifshitz.
Sep 4, 2023: Former CEO Yaniv Bertele breaks his silence in a message sent to employees via WhatsApp.
Sep 7, 2023: Vesttoo's interim report to the U.S. Bankruptcy Court in Delaware uncovers misconduct by certain executives and external parties.
Sep 19, 2023: The Tel Aviv District Court approves the seizure of significant assets from Vesttoo co-founders and associated individuals.
Get Coverager to your inbox
A really good email covering top news.