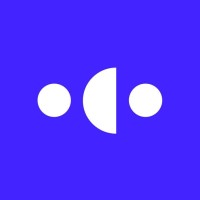 Coterie Insurance Partners with Mulberri to Bring Insurance for Small Businesses to Broader Network
Aug. 30, 2022 – Coterie Insurance, the partnership-focused insurtech, announced today a new partnership with Mulberri Inc., the business insurance platform for modern professional employer organizations (PEOs) and brokers, to expand access to Coterie's insurance for small businesses. Now, small businesses and other groups accessing the Mulberri platform will have access to Coterie's business owner policies, as well as general and professional liability coverages.  
"Our partnership with Coterie will provide broader business insurance offerings for our clients," said Hamesh Chawla, CEO of Mulberri. "This partnership will help us achieve our overarching mission to simplify the archaic and fragmented process of securing insurance to ensure that small businesses are protected in all facets of their business." 
Mulberri is an AI-driven insurtech platform designed for professional employer organizations and brokers. The company provides fast quoting and binding capabilities and integrates with carriers and managing general agents like Coterie to provide broad access to insurance products for small businesses.  
"Coterie and Mulberri both set out to help small businesses easily get the coverages and protection they need," said David McFarland, CEO of Coterie Insurance. "By combining forces, we're able to offer Coterie Insurance for small businesses to a broader network to help secure their futures." 
Together, Coterie and Mulberri are using technology to simplify the insurance process for small businesses.