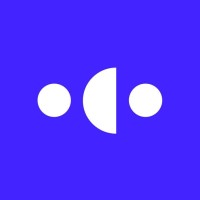 Coterie Insurance Partners with Bridge Specialty Group
CINCINNATI – July 18, 2023 – Coterie Insurance, the partnership-focused insurtech MGA, announced today a new partnership with the Morstan General Agency, a member of The Bridge Specialty Group, providing Coterie's simplified insurance products to Morstan agents. 
"We're thrilled to partner with Morstan to expand the availability of small commercial insurance," said Bobbie Collies, Chief Growth Officer at Coterie Insurance. "In the first three months of our partnership, Morstan wrote over $1 million in premium with us, demonstrating how eager agents are for an easy digital commercial insurance solution." 
Morstan General Agency focuses on providing insurance solutions for hard-to-place risks. By partnering with Coterie and using the digital quoting and binding solution, Morstan agents can now quickly secure insurance for small businesses, when and where they want.  
"Morstan General Agency is a solution provider in so many different ways for so many unique and diverse customers," said Chadd Guss Executive Vice President at Morstan. "Having the team at Coterie in our corner has allowed us to deliver for all of them!" 
Coterie Insurance provides insurance agents and brokers with an easy-to-use online platform to instantly quote and issue small business insurance policies. With availability in all 50 states, Coterie is improving the security of small businesses across the country.  
Coterie Insurance is revolutionizing small business insurance by enabling instant coverage. By sourcing publicly available data, Coterie's technology employs digital underwriting to enable a transparent and accurate quoting and binding process. Coterie arms agents, brokers, and partners with cutting-edge tools to get small businesses the coverage they need. With the most expansive appetite on the market, Coterie is dedicated to seeing the small businesses of today succeed. 
For more information about Coterie Insurance and the digital transformation of small business insurance, go to https://coterieinsurance.com.
About Bridge Specialty Group 
Bridge Specialty Group is a team of companies focused on bringing the power of collective size and specialty to the wholesale brokerage marketplace. With more than 50 locations and more than 1,600 teammates throughout the United States, UK and Europe, Bridge has access to more than 200 standard and excess & surplus lines carriers that support nearly $5 billion premium book. Their focus is on bringing the power of collective size and specialty to the wholesale brokerage marketplace. Morstan General Agency is proud to be one of the largest members of Bridge Specialty Group. To learn more visit bridgespecialtygroup.com