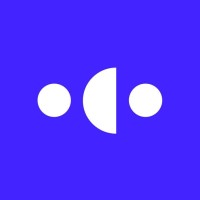 Coterie Insurance Partners with Appalachian Underwriters to Bring Automated Underwriting to Wholesaler 
Jan. 24, 2023 – Coterie Insurance, the small business insurance solution for agents and brokers, today announced a new partnership with Appalachian Underwriters, Inc (AUI), a wholesale insurance outlet serving the United States. The partnership enables access to Coterie's innovative tech-based small business insurance solutions by AUI agents and brokers. 
"This partnership brings together two tech-forward companies to benefit the end user – agents and brokers writing small commercial policies," said John Poucher, VP of Agency Distribution at Coterie Insurance. "Coterie's broad appetite includes home-based businesses and start-ups, which can be hard to find market placement for insurance coverage. In addition, the best-in-class speed and ease of use of our tech platform make the economics of quoting and binding favorable for our partners." 
Appalachian Underwriters' agents and brokers can access Coterie's fully digital underwriting engine, using just the business name and address to quote the risk. In employing data-driven underwriting and leveraging publicly available information, Coterie provides the simplest commercial insurance experience on the market, with bindable quotes in just a few minutes.   
"Appalachian's mantra of 'Business Made Easy' is embodied in this new, exciting partnership with Coterie," said Will Chambers, Director of Digital Partnerships at Appalachian Underwriters. "We are honored to work with such a forward-thinking company and proud to offer this best-in-class solution to our agents. We are certain that this collaboration will provide (much appreciated) efficiencies to our retail agent clients and, in turn, the insurance customers they serve."  
AUI was established with the goal of providing efficient solutions to insurance agents and brokers so they can bring their clients a broad selection of products. Through the partnership with Coterie, the two are joining force to bring cutting-edge business insurance services and products to the insurance agents and brokers of today. 
Coterie Insurance 
Coterie Insurance is revolutionizing small business insurance by enabling instant coverage. By sourcing publicly available data, Coterie's technology employs digital underwriting to enable a transparent and accurate quoting and binding process. Coterie arms agents, brokers, and partners with cutting-edge tools to get small businesses the coverage they need. With the most expansive appetite on the market, Coterie is dedicated to seeing the small businesses of today succeed. For more information about the digital transformation of small business insurance, go to coterieinsurance.com. 
About Appalachian Underwriters 
Appalachian Underwriters, Inc. (AUI) is a full-service MGA and wholesale insurance brokerage, providing independent agents a national outlet to multiple specialized markets for workers' compensation, commercial, life, and personal lines of insurance. Appalachian Underwriters is wholly owned by Acrisure, LLC. To learn more, please visit www.appund.com.