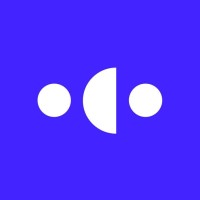 Coterie Insurance Named in Business Insurance's Annual Best Places to Work in Insurance 
Award Recognizes Outstanding Employers in the Insurance Industry
CINCINNATI– Sept. 13, 2022 – Coterie Insurance today announced it has been named in the annual Best Places to Work in Insurance program, which recognizes employers for their outstanding performance in establishing workplaces where employees can thrive, enjoy their work and help their companies grow. 2022 marks the second year Coterie Insurance has been named to the list.
Coterie Insurance employs technology and data to expand access to small business insurance. As a fully remote company, Coterie has employees across all four major time zones in the continental United States. The company offers 100% paid health insurance premiums, including dental and vision, as well as unlimited paid time off to its workforce.
"We strive to create a workplace that energizes those who are looking to build something new to truly transform an industry," said David McFarland, CEO of Coterie Insurance. "From our front-line customer advocates to our software engineers, our focus is on hiring talented, intrinsically motivated, individuals and then getting out of their way so they can do what they do best."
Coterie interviews and hires based on the company's four core values: integrity, passion, intelligence, and humility. The core values serve as touchstones that are often referenced to ensure decisions and behaviors are evaluated through the values. The company also promotes its culture through Friday Wins, a weekly event where employees recognize others for their contributions. The event showcases the great work the team is doing and wraps up each week on a high note.
Best Places to Work in Insurance is an annual sponsored content feature presented by the Custom Publishing unit of Business Insurance and Best Companies Group that lists the agents, brokers, insurance companies and other providers with the highest levels of employee engagement and satisfaction. Harrisburg, Pa.-based Best Companies Group identifies the leading employers in the insurance industry by conducting a free two-part assessment of each company. The first part is a questionnaire completed by the employer about company policies, practices and demographics. The second part is a confidential employee survey on engagement and satisfaction.
The program divides employers into the categories of small, 25-249 employees; medium, 250-999 employees; and large, 1,000 or more employees. This year's report features 100 companies of various sizes, from 25 employees to more than 4,000.
The ranking and profiles of the winning companies will be unveiled in the November issue of Business Insurance and online at BusinessInsurance.com.
Coterie Insurance
Coterie Insurance is revolutionizing small business insurance by enabling instant coverage. By sourcing publicly available data, Coterie's technology employs digital underwriting to enable a transparent and accurate quoting and binding process. Coterie arms agents, brokers, and partners with cutting-edge tools to get small businesses the coverage they need. With the most expansive appetite on the market, Coterie is dedicated to seeing the small businesses of today succeed. For more information about Coterie Insurance and the digital transformation of small business insurance, go to https://coterieinsurance.com.
Business Insurance
Business Insurance is the authoritative news and information source for executives concerned about risk and the impact on their business. With information for risk managers, insurers, brokers and other providers of insurance products and services, Business Insurance delivers in-depth analysis on new and emerging risks, case studies of successful programs, market intelligence on trends, and guidance on how to capitalize on opportunities and overcome challenges.